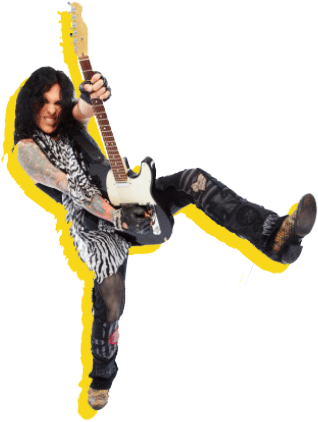 Welcome to Rocking God's House.
Thanks for stopping by. We hope you don't mind our guitar player. (He really loves home pages.)
Although we love all kinds of Christian music at this site (not just rock guitar solos), we have a bigger vision than just music and entertainment. Those things are ice breakers for a deeper conversation.
Our Vision is to help Christians use creative thinking tools to see the beauty of Christ more vividly in their lives–in the physical world around them, in their relationships, churches, ministries, worship teams, careers, and in the sorrows and joys of life. The creative topics of music and entertainment provide launch points for this lifelong quest to pursue Christ.
We pray this site will help you chase after God with all your heart and deepen your relationship with Him. Thanks for visiting!
Meet the Staff
Do you have a question? Please tell us about it!
Send us a message through our contact form.
---