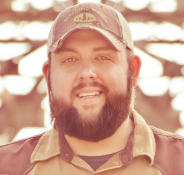 (Photos courtesy of Zach Rodriguez.)
Let me first say that at 35 and being a music lover all my life with a vast taste and appreciation for many genres, I can say the following with an honest and open heart: On Friday, February 23, 2018 at the Ryman Auditorium in Nashville, I had the privilege of seeing Tedeschi Trucks Band live in concert and to date it is the greatest live performance I have ever seen.
If you have heard of this band, then you know what I am talking about. If you don't, then you should make it a priority to check them out when you get some free time. The husband/wife duo of Derek Trucks and Susan Tedeschi mesmerized a packed house at the Mother Church (the nickname for the famous Ryman Auditorium) with a set list that crossed from jam band to blues to rock to gospel to R & B to jazz and beyond.
There was literally something in the mix for everybody.
And it showed: as everybody gathered before the shows started and when they brought the house lights up, from time to time and during intermission, I could see that every age range from my dad's baby boomers to the millennials all had a spot to gather and dance and sing and have a great time.
With a 12-piece band accompanied by two drummers, horn section, back-up vocalist, bass, Trucks' jaw-dropping lead guitar riffs, and Tedeschi's vocals that provide the heart of this band, the entire system works so beautifully together. If sound were visual, I don't think Rembrandt could have captured the music or the band's amazing assortment on canvas. (Oh, and there was an organ player who played flute very elegantly.)
Which brings me to this thought: outside the Ryman I only saw one tour bus? There is a 12-piece band with roadies and sound people, and my curiosity gets the best of me as I wonder: do all these people travel in one bus? If so that is a reality TV show waiting to happen.
As Trucks hammered away at his Gibson guitar I couldn't help but wonder, as he and many other guitar-smiths play Gibson, how he feels that Gibson is close to filing for bankruptcy. The guitar that is made right here in my home of Nashville that so many have played for so long, it is the guitar amongst guitars, and it is in trouble and financial turmoil. I'm sure he's as sad as I am about that, if not much more so. After all, he is #16 on the Rolling Stone's "Greatest Guitarist" of all-time list.
In conclusion: the entire band played off each other, everyone had there place and time to shine, and everyone seemed genuinely happy to be on stage playing music for the love of the art. Put this band on your list of groups to see live before you die. It really is something to behold. They have truly mastered the art of heart and soul within the confines of a live musical performance.