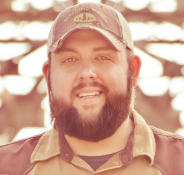 A fantastic evening took place in Nashville, Tennessee at Marathon Music Works on Saturday, February 10. It was an evening filled with awesome bluegrass music courtesy of Grammy award-winning band The Infamous Stringdusters and their supporting act Horseshoes & Hand Grenades all the way from Stevens Pont, WI.
Myself personally I cut my teeth on bluegrass music. My father is a bluegrass musician, I dabble with the upright or "Dog House" bass, and my most early recollections of any melodies or sounds in my life started with the acoustic guitar or banjo. It's in my DNA courtesy of my ancestors who took a chance and sailed across the sea from Ireland and brought the sounds of today's genre with them.
I have often wondered how the genre I grew up loving would survive as the world grows further and further from the simplicities of yesteryear. I have thought on more than one occasion, "What would become of Bluegrass music?" Because in recent years, as I have proudly and openly admitted my affection for the sounds of bluegrass, I haven't had more than a handful of people who have agreed with me in enjoying it as well.
I saw first hand that bluegrass is not only alive and well but thriving. As it is with time, the only thing that remains the same is that everything changes. Bluegrass music has changed to cater to the future, but the heartbeat and the central nervous system of the music remains the same. Millennials and Hipsters crowded the hall at Marathon Music Works, along with a few mature traditional bluegrass lovers such as myself in the mix. The night was filled with peace, fun and all around phenomenal music. "Buck dancing" and/or "clogging" has been replaced with swaying and light head-nodding like what you would probably see at Woodstock or Bonaroo, but the hand clapping in rhythm and the yells remained the same.
I will say this: if you haven't had the chance to see a bluegrass show this is the one to see. The one thing the Grammys got right was giving the Infamous Stringdusters the Grammy for Bluegrass Album of the Year for 2017's "Laws of Gravity." Also another first is that these guys performed with a laser light show accompanying them in the background.
Horseshoes & Hand Grenades, the first artist on The Infamous Stringdusters record label, had me very impressed as well. High energy and talented musicians as well as everybody seemed to pitch in with vocals, and they proved not to be just the supporting band but an attention-grabbing performance from a group of guys from the farthest northern nooks and crannies in our fine country. It was amazing to see and hear: bluegrass not only has an impact on the southern states but all over the country.