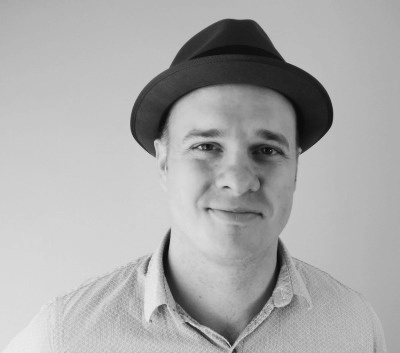 "Snakes. I hate snakes."
That's a classic line from Indiana Jones.
And, as it seems, Dr. Jones would likely have serious problems with the closing segment of a new nature documentary called "The Riot and the Dance." Besides offering a stunning tour of creation, from seas to jungles to mountains and many of the creatures who lurk therein, the documentary closes with a fascinating look at some of the deadliest snakes in the world. (And wow are they terrifying. Basically, if they just sneeze in your general direction you'll fall over dead.)
While mentioning snakes is a fun way to open an article, there's so much more to this documentary. If you were a rabid fan of "Planet Earth" and bought all the DVDs when it came in the 2000s, then you'll understand how highly I think of this new film: its cinematography and general quality competes with "Planet Earth."
What makes it distinctly different, however, is the way it interweaves Bible verses, spiritual insight, and a Judeo-Christian worldview into intriguing scientific observations about the world around us. It's wonderfully refreshing and inspiring. It's the Planet Earth-style documentary I've always dreamed of seeing, frankly.
If you're interested in seeing it, you're in luck. It's coming out in theaters one night only
The following excerpt, from a recent announcement by the filmmakers, provides a nice summary of the film and the special event happening March 19 (this Monday night):
Moscow, ID –A celebration of creation and the Creator, "The Riot and the Dance" is a nature and science documentary showcasing the vast and beautifully intricate planet on which we live. In a one-night, cinematic event, moviegoers will dive deep into nature, appreciate the wonders of the animal kingdom and discover the world around us in a bold, new way. "The Riot and the Dance" will be in theaters tonight, March 19th, only.
To add to this special event screening, the filmmakers have created an exclusive after-show discussion featuring several of the leading voices in the marketplace, including Author and Radio Host Eric Metaxas, Hip-hop Artist Propaganda, and President and Founder of Answers in Genesis, Ken Ham.
This aftershow event will be shown after the credits at all 750 screenings of The Riot and the Dance across the US.
"We are honored that Eric, Ken and Prop wanted to be a part of our film," shares N.D. Wilson, the Writer and Director of the project. "They share our belief that to understand God we need to study and explore his creation as well as his words. It's been an incredible experience to add their insight to the film."
The Riot and the Dance is a glorious uproar of creation that follows acclaimed biologist Dr. Gordon Wilson as he traverses our planet, sharing nature's masterpieces everywhere from the jungle, to the desert, to his own backyard. Through inspiring narration and a powerful visual experience, audiences of all ages will develop a greater understanding of, and appreciation for, the Creator's workmanship and personality.
Critics are raving about "The Riot and The Dance":
"The Riot and the Dance celebrates God, the great Designer, and it will thrill the entire family, earning the Dove All Ages Award." – Dove.org
"Fun for all ages and scripturally based, this is Creation as you've never seen it before."
– Christian Cinema.
"THE RIOT AND THE DANCE is beautifully produced with stunning footage and intelligent, interesting narration. Dr. Wilson's hands on approach and wide variety of scenery and animals is sure to be a treat for the whole family." – Movieguide
"Whatever your view on the origins of the universe, it's an experience you shouldn't miss."
– Patheos / Mere Chrisianity
"Breathtaking documentary makes it impossible not to marvel at the Creator" – Life Site News
"A stunning, gripping and thrilled glimpse of God's creation that leaves us in awe but also wit insight of this world in which we live. Do not miss this film." – Christian Film Review.
"This film takes things otherwise seen as boring or overlooked and reminds us of the intentionality God gives to every details of his creation. This documentary reminds viewers to focus on the ways that we can see God in nature. Don't miss your chance to see this film!"
– Hollywood Jesus
Distributed through Fathom Events, fans throughout the U.S. will be able to enjoy the event on March 19 in more than 750 select movie theaters through Fathom's Digital Broadcast Network (DBN). "The Riot and the Dance" will be shown in each market at 7:00pm local time, and tickets available for purchase online at www.FathomEvents.com or directly from participating theater box offices.
For a complete list of theater locations, and for more information, please visit The Riot and the Dance website.
About Gorilla Poet Productions
For the past decade, Idaho-based Gorilla Poet Productions has been focused on crafting cinematic offerings that inspire, entertain, and educate. Since their first documentary, "Collision," in 2008, Gorilla Poet has been involved in everything from commercial production to experimental shorts. In 2016, their first feature film, "The River Thief," was released by Freestyle. They are currently in production on two documentaries, an animated TV series for Netflix, and are in development on their next feature film with Lionsgate. For more information, visit www.GorillaPoet.net