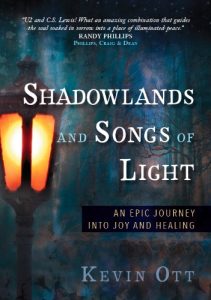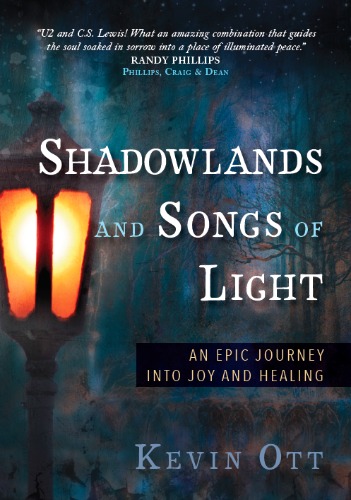 Quick note for fans of C. S. Lewis and/or U2 before the article begins:
When life's sorrows bring us into shadowlands, we need the joy of Christ to restore our strength. We tap into this joy by nurturing a deeper longing for God. Shadowlands and Songs of Light: An Epic Journey into Joy and Healing takes you on a quest for joy and a life-changing longing for God.
Written by a C. S. Lewis expert and a skilled composer, the book explores 18 beloved C. S. Lewis classics, from Narnia to Mere Christianity, and 13 spiritual principles behind the art of songwriting, as seen in 13 studio albums by U2–all to answer one question: how do we experience deeper joy in our relationship with Christ during times of sorrow and trial?
Shadowlands is available to pre-order at Amazon or ChristianBooks.com. If you pre-order a copy, the author will personally email you with a thank-you note and a copy of his upcoming e-book devotional "Devotions with Tolkien," which uses J. R. R. Tolkien's epic "The Lord of the Rings" and Scripture. (This is all on the honor system: simply pre-order Shadowlands, and then send an email to shadowlands2016 (at) gmail (dot) com letting the author (Kevin Ott) know you've ordered it, and he will contact you.)
Text LIGHT to 54900 to get a preview of Shadowlands and Songs of Light.
***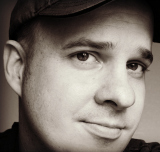 In the film "Nacho Libre," which takes place in Mexico, when someone steals the local mission's tortilla chips, a Mexican priest says in a thick accent, "Did you not tell him they were the Lord's chips?"
When people angrily reject the idea of using mobile app technology in worship settings, I'm tempted to say, "Did they not tell you these were the Lord's apps?"
Yes, a dumb joke, but the point stands: God can use tech, and tech should be used to serve the Body of Christ. Though, I will admit, the pursuit of techie gizmos and apps, when obsessed over excessively, can become a major distraction from the overall mission: directing the attention of people to the glory of God.
So in a I-love-technology-but-let's-keep-it-balanced spirit of moderation, here are five cool apps that could serve the mission of worship teams — though one of them is an outside-the-box idea. None of these are affiliate sponsored. I just happen to think these are cool:
According to the app's summary:
"At WorshipTeam, we know what worship leaders need, because we are worship leaders too. This system is built to save worship leaders time, and get things done. WorshipTeam includes service building tools, over 8,500 of your favorite worship songs (legal access with lyrics, chord charts and audio), calendar, people, communications and team tools."
The sheer size of the library is what makes this app stand out. I don't think my three-ring binder holds 8,500 songs.
This is my "outside-of-the-box" app. It's a chatting app that does not need an Internet connection or mobile phone coverage for you to chat with others within a certain radius of your location.
Actually, this app is also extremely useful for emergency situations, like if a natural disaster knocks out cell coverage or Internet in your town, you can still communicate with family members via FireChat — no Internet or cell coverage needed, just a phone that has battery power and the FireChat app installed.
(It's also a good app for folks who'd prefer the privacy of communicating "off-the-grid" with anyone within 200 feet of your location.)
I'm mentioning it here because if your worship team is large, and you have many moving parts on and off stage between all the musicians, sound people, and lighting, being able to quickly communicate using your mobile device can come in handy if something needs to be tweaked during a song.
If your Internet or mobile phone connection in your church is spotty — or if your worship band does a lot of traveling — it's nice to know that even if the venue playing doesn't have Internet or good cell signal, you can still communicate with team members remotely during sets.
The chat is facilitated in a way similar to Instagram, relying wholly on hashtags to create partitions between chat groups. So, unless you want other folks in that general region (who also have FireChat) to read your chatter, make sure your team agrees on a unique hashtag that everyone will use (and that outsiders will not think to use) when team members comment in FireChat.
Here's a rundown of the features from the app page:
• Instantly chat with anyone around you
• Works even without any Internet connection or mobile phone coverage
• Use the "Nearby" mode for off-the-grid communications, up to 200 feet of your location
• Off-the-grid communications may be shared online if one device within the range has access to the Internet
• Multihop capabilities extend the range of peer-to-peer communications
• See what people are talking about all over the country in the "Everyone" mode
• Create your own chatrooms for live public discussions with up to tens of thousands of simultaneous users
• Join or invite people to any existing chatroom about topics that may interest you
• Choose your own unique username, displayed name and avatar
• FireChat is enhanced for iOS 8.
This is a great tool, especially for worship leaders and directors who work hard keeping everything organized as they manage the worship team. Trello uses an interface very similar to Pinterest. You organize things using pin-like cards on boards. It's a fantastic, smooth visual interface. Its free, but its free version is limited. It only allows basic functionality (but even basic is useful). You have to pay for more advanced functions. Here's a quote from their site:
Drag and drop cards between lists to show progress. Add as many people as you need and drag them to cards. Add and reorder lists as you need. Trello adapts to your project, team, and workflow.

You'll see everything about your project just by glancing at the board, and it all updates in real-time. There's nothing to set up and everyone gets it instantly.
One of the highest rated tuners — if not the highest — in the app world, and I've found it very easy to use and reliable.
This one's a little more limited. It's not free, and it's only viable on iPad, but it is a superb sheet music app, especially for bands that read music notation. It's very adaptable, and it essentially transforms your iPad into a worship song binder.