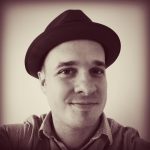 [Parent's Content Advisory at bottom of review.]
Note: After reading his review of "Silence," the author invites you to learn more about "Shadowlands and Songs of Light: An Epic Journey into Joy and Healing," a new book that compares the writings of C. S. Lewis with the music of U2 in a life-changing journey through grief, joy, and longing for God. Available on Amazon and wherever books are sold.
"Silence," the new film directed by Martin Scorsese, tells the story of two Jesuit priests in the seventeenth century who endure intense violence and persecution after they travel to Japan to locate their mentor and encourage Japanese Christians. It is based on the landmark 1966 novel of the same name by devout Japanese Christian Shusaku Endo.
Adam Driver (recently seen as Kylo Ren in "Star Wars: The Force Awakens") plays Father Garrpe, Andrew Garfield ("Hacksaw Ridge") plays the lead character Father Rodrigues, and Liam Neeson ("Schindler's List" and dozens of other huge movies) plays Father Ferreira.
As far as film craft, it is a masterpiece. It uses silence in a stunning way throughout the film, with very little intrusions from music. I will now forever be haunted by the sound of crickets and wind whooshing through a forest in the night–thanks to this remarkable masterpiece of a film.
But what really makes this film special is its all-or-nothing devotion–all 2 hours and 41 minutes of it–to exploring ideas and theological debates that lie at the heart of Christianity. Scorsese, himself a devout Catholic who almost took the vow of priesthood earlier in his life, demonstrates a tender sensitivity to these topics. He is also not throwing a morality play or ham-fisted message movie at us. He's not telling us what to think, in other words. He's simply trying to bring Endo's landmark novel to the big screen in a way that the moviegoer will never forget.
He certainly succeeds there.
To further understand the film's spirit, however, it helps to have a sense of Shusaku Endo and what forces shaped his novel, as noted in this quote:
The recipient of the 1966 Tanizaki Prize, [Silence] has been called "Endo's supreme achievement" and "one of the twentieth century's finest novels." Written partly in the form of a letter by its central character, the theme of a silent God who accompanies a believer in adversity was greatly influenced by the Catholic Endō's experience of religious discrimination in Japan, racism in France, and a debilitating bout with tuberculosis.
There are serious theological issues to debate with a movie as profound, ambitious, and thoughtful as "Silence," but if there was one impression that stuck with me as I left the theater, it was this: Christ's mercy and forgiveness are inexhaustible and ready to be given to any heart that truly desires them–even if the best we can do to reach out for that mercy is a silent cry in our hearts that no one hears or sees.
The film made me think of this command from Christ when Peter asked a question about forgiveness in Matthew 18:21-22 (NKJV):
Then Peter came to Him and said, "Lord, how often shall my brother sin against me, and I forgive him? Up to seven times?"

Jesus said to him, "I do not say to you, up to seven times, but up to seventy times seven.
We see this radical, tireless forgiveness throughout "Silence."
The film might be described this way: it is the story of a broken man's prayer to Christ that no one sees or hears except the Lord–a little rootlet of belief that never lets go of Christ, even though all the evidence points to that belief vanishing. It is the story of desperate, silent prayer hidden in fire, the white-hot fire of what appears to be–on the surface–total apostasy and religious failure.
To be sure, "Silence" is also a brutal, violet, gut-wrenching film. With unblinking eyes, it shows us the violent martyrdom and torture of Christians. It is a very sad story in many ways, but it is the kind of sadness that hides hope beneath the surface. It presents a deeply mournful, sensitive vision of a person's faith that is a roaring, idealistic fire, but then becomes as small and dim as a pilot light in a silent furnace. Yet, despite the weakness and smallness of that faith, the flame still trembles and burns with a lovesickness for Christ, even while it is walled in by the weakness and faithlessness of the fallen human heart.
While writing this, I can hear the no-nonsense voice of the apostle James reminding me of James 2:26: "For as the body without the spirit is dead, so faith without works is dead also."
Faith without works is indeed dead, but who are we to judge when a person's faith has truly exhaled its last breath and passed away into eternal decay? Only God has keen enough vision to see that far into a person's heart. That is certainly a major theme in this film.
Man looks at appearances, but God looks at the heart (1 Samuel 16:7).
Who are we to say what happens in a person's heart in the silence, in the shadows? And who are we to presume how God has chosen to respond to that silent cry? (Though, I will admit, there are compelling counterpoints to those questions that I will share later.)
Besides exploring God's mercy in the midst of a person's failure, the film looks at Christ's solidarity with our suffering. It touches on the theology of suffering, and it reminds us of a difficult but comforting reality: while Christ does not promise to rescue us from every trial of suffering we experience during our temporary pilgrimage through this fallen world, He does promise to be with us during those trials and to share in our suffering:
"In this world you will have trouble. But take heart! I have overcome the world" (John 16:33, NIV).
"…surely I am with you always, to the very end of the age" (Matt. 28:20).
And in Psalm 56:8, the psalmist makes this startling observation, that God not only records all of our wanderings in His memory, but He keeps each tear we cry in a bottle:
You number my wanderings;
Put my tears into Your bottle;
Are they not in Your book?
Frustrations with Father Ferreira (and How the Film Overcame Those Frustrations) and Questions about Endo's Theology
It was not an easy moviegoing experience either. In fact, it was challenging and frustrating at times, but in a healthy way.
The reason is simple.
This film deals with an extremely sensitive part of a Christian's faith life: the call to never deny one's faith and love for Christ, even in the face of the gravest persecution and death. Christ personally gave clear commands about this when He spoke to one of the persecuted churches in the first century:
Do not fear any of those things which you are about to suffer. Indeed, the devil is about to throw some of you into prison, that you may be tested, and you will have tribulation ten days. Be faithful until death, and I will give you the crown of life (Rev. 2:10, NKJV).
Jesus, in other words, makes it clear that there is more to this life than simply avoiding suffering and death. There is a crown of life waiting beyond this world, and death and even tortuous suffering in this world is not the great tragedy we should fear in this world. It is the "second death"–spiritual separation from God–that is the ultimate tragedy. Jesus elaborates on this in verse 11 of the same chapter above: "He who has an ear, let him hear what the Spirit says to the churches. He who overcomes shall not be hurt by the second death."'
For this reason, certain scenes in the film stirred frustration in me. When you're dealing with such a sensitive heart-of-the-heart subject, it's impossible not to trouble the waters.
For me it came when Father Rodrigues (Andrew Garfield) finally finds his mentor Father Ferreira (Liam Neeson). You know a film is powerful when you so identify and sympathize with a character, in this case Rodrigues, that his anger becomes your anger. Rodrigues, who has just witnessed the persecution and murder of one of his closest friends, comes to Ferreira–the reason he came to Japan at all–for an explanation. Instead Rodrigues gets a sort of detached, condescending, lecturing tone that fills Ferreira's character and the other anti-Christian Japanese characters who now rule Ferreira.
Frankly, the cold, condescending tone brought back flashbacks of my college days when I witnessed professors at a secular university openly mock Christians in front of the class for daring to believe in objective truth claims. There was something about Ferreira that reminded me intensely of those professors.
I'll be honest: at this point in those scenes I temporarily lost sight of the movie and of Ferreira as a character and began to see him as an archetype, which is something that the movie likely didn't intend. In those moments, Ferreira became a symbol of the postmodern world for a fleeting moment–of the stringent exclusive humanism that has become so openly hostile toward orthodox Christians and Jews.
In a way I felt that Ferreira was bullying Rodrigues, and I wanted to stick up for him. My frustration with the film (and perhaps Endo's novel too) came because there were plenty of effective responses that Rodrigues could have given to counter Ferreira's logic about the hopeless swamp of Japan's faith. Instead of answering with a reasoned argument, Rodrigues (understandably) responded with angry accusations and name-calling.
And then there was Ferreira's arrogant, presumptive claim that all of the hundreds of thousands of Japanese Christians never really knew Christ and that it was pointless to continue trying to preach the Gospel to them. One objection I had immediately that I would have raised to Ferreira: How could Ferreira possibly see into the hearts of those multitudes and make such a sweeping dismissal of their faith?
It was as if Ferreira himself, not just the Japanese he accused of being unable to understand the Gospel, had embraced imminence (the belief that all we have to live for is the here and now) and rejected transcendence (the belief that there is life after death and more to live for than what we see in this world). He no longer saw martyrdom or suffering as having any transcendent value, and the ending of all temporary, imminent human suffering on earth–even if it meant the denial of all faith–became the supreme and highest goal.
But all of the frustrations above were momentary. As the film and characters evolved, those frustrations eased a bit–though I still wish Rodrigues had given more powerful, in-depth responses to Ferreira from Scripture's point of view. I'm not sure that Heaven's side of the argument was fully represented in the court room. It felt as if earthly imminence got the most time to testify–at least in the dialogue.
Things evened out more by the end of the film as the visual language got its say about the matter.
In fact, to be fair to the film, I would say it does offer compelling answers and refutations to Ferreira's despairing worldview, but those answers come mostly through its visual subtext. I would give more details, but I don't want to include any big spoilers.
In addition, the apostate Father Ferreira, as the film reveals later, is not so simple or despairing as we are led to believe. We become more sympathetic with his weaknesses and challenges as the film continues.
But what about the theology underpinning the film? What about the theology of Catholic Christian novelist Shusaku Endo? How does this play into everything?
Two disclaimers regarding the theology question:
I am a Protestant, not a Catholic, so clearly I have some theological differences with Endo. (Though, I should add, in recent years I have experienced a deeper kinship with my Catholic brothers and sisters in Christ.)
I have not read enough of Endo's novel to offer a well-informed critique of his theology. All I can do is report what other readers who know this novel well have said. Like a journalist, I will share samples of both sides.
The first analysis about Endo's theology (and thus the theology that is passed on through the film) is from a Catholic writer named Daniel McInerny from the site TheCatholicThing.org. I will remove some of the details to avoid spoilers. If you read the McInerny's full article, be warned that he has detailed spoilers:
You can easily sympathize with the moment of [the priest's] weakness. What we can't understand is his thirty-year acquiescence to the Japanese authorities, during which time he turns government informant and agrees to write a disavowal of Christianity. Is his "private understanding" with God meant to make up for these further betrayals? Or is Endo's point that [the priest], despite his fall, has not put himself beyond the mercy and love of God?

Of course, God's mercy is still available to [the priest who renounces his faith publicly], but the troubling thing about Silence is the split that occurs in [the priest] after his apostasy between the faith he claims to keep in his heart and his habitual public renunciations of it. What is faith if it does not express itself in action? What is love if it is not, despite its falls, willing to die for the beloved? If Endo is speaking for himself through [the priest], then he is defending the indefensible.

About Silence Gregory Wolfe has written, "There are those who would read Silence and see it as an exercise in compromise and dilution." What Endo is trying to explore, according to Wolfe, is the West's arrogant perception of its "strength" as opposed to the East's "weakness."

I don't think this captures all that Endo is up to in this novel. Endo also wants to explore what I would call the sinister possibility that Christian faith and love are internally conflicted, making a lack of integrity, at least in extreme circumstances, inevitable.

…the pride [the priest] manifests is not so much a disdain for the East as it is a refusal to possess himself and the integrity of his faith by making public witness of his love for Christ.
I do not believe that Christian faith and love are internally conflicted, especially when the awful scenarios of persecution in these films are viewed from an eternal perspective, from the vantage point of Jesus' words in Revelation 2. If Endo really is trying to say that faith in Christ and love are internally conflicted, then I would strongly disagree with the theological foundation of "Silence."
The example above is obviously less favorable to Endo's theology. On the other side of the spectrum, here is a quote–which I found on Patheos–from famous Christian author Philip Yancey about Endo and "Silence":
Philip Yancey, who helped introduce Endo to many American Christians in his books The Jesus I Never Knew and Soul Survivor, summed up the potency of Endo's writing: "The most poignant legacy of Jesus was his unquenchable love, even for—especially for—people who betrayed him. One by one, Jesus's disciples deserted him; still he loved them. His nation had him executed; while stretched out naked in the posture of ultimate disgrace, Jesus roused himself for the cry, 'Father, forgive them, for they know not what they do.' This is the Jesus who speaks from the fumie, whose love extends to apostasy and beyond."
I look forward to finishing Endo's novel "Silence" and coming to some kind of conclusion about the merits or flaws of his theology. Until then, I can't offer an opinion on the question. It's definitely a complicated topic and not one that can be solved with off-the-cuff answers.
Conclusion: Scorsese's Reveals a Deep Empathy for Persecuted Christians
All theological debates aside–and though I'm not entirely sure yet that I agree with Endo's theology–one thing is undeniable: Martin Scorsese's "Silence" displays a genuine respect, tender empathy and stirring compassion for persecuted Christians. And this empathy is placed in one of the most stunningly crafted movies I've seen in a long time.
As the end credits of the film make clear, the film is "for Japanese Christians and their pastors."
***
Want to read more reviews like this one? Sign up for our email alerts and get notified when we post a new review.
Content advisory for this R-Rated film…
Sexual Content/Nudity/Themes of Sexuality: No sexual situations. Some of the Christians are seen stripped down to very little clothing while they are being tortured and executed–including being seen from behind and buttocks being shown–but there is no frontal nudity or breasts seen.
Violence/Gore/Scary/Disturbing Content: Brutal beheadings and a wide variety of excruciating torture methods (drowning, burning, slow-bleeding while being hung upside down) are sometimes depicted graphically (particularly one beheading scene is quite gory and stomach-turning), but other times they are only seen at a distance or not presented in a detailed, gory way.
Language: A Christian is commanded to call the Virgin Mary a whore.
Alcohol/Drug/Smoking Content: Execution victims are given sake (Japanese alcoholic drink) during their torture.
Note: The parental guidance content advisory above is written from a Christian worldview. I am a person of faith with orthodox Christian beliefs like those expressed in "The Everlasting Man" by G. K. Chesterton, "Mere Christianity" by C. S. Lewis, and "The Pursuit of God" by A. W. Tozer. That being said, I do not believe that the depiction of evil, even graphic depictions of evil or negative themes in films, is in itself always immoral. I believe it depends on the context and the worldview behind the film's depiction of evil.
All that being said, I try to report the content that gives the film its rating so that you can make an informed decision about viewing the film. Some people need to know detailed information about the content, some do not, in order to make a decision. I try to provide enough detail to give you a sense of the nature of the content. If you need more detail to make a better decision, I recommend visiting PluggedIn.com, as they provide extremely detailed reports of a movie's content.