The writing of C. S. Lewis. The music of U2. Longing. Grief. Hope. And, finally, a Joy in Christ that cannot be defeated. Author Kevin Ott invites you on a life-changing journey.
The Bible tells Christians not to grieve as the world grieves and to rejoice in their sufferings. But when author Kevin Ott lost his mother unexpectedly in 2010, he sank into a wintry depression.
And then something surprising happened, just when life seemed the darkest.
While exploring 18 C. S. Lewis books and 13 U2 albums, he experienced tremendous "stabs of joy"–the unusual heaven-birthed joy that Lewis wrote about–in the midst of grief. This revelation not only pulled Kevin out of depression, it forever changed the way he experienced the love and joy of Christ.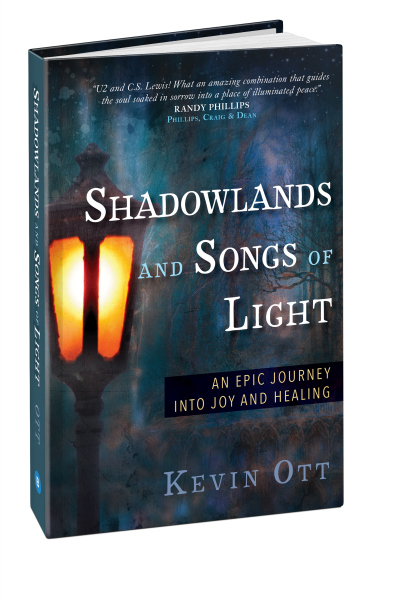 Shadowlands and Songs of Light takes the reader on a quest–with beloved literature and epic music as companions–in search of joy and healing in the midst of the great sorrows and disappointments of life. As the reader explores 18 beloved classics by C. S. Lewis, from Narnia and "Mere Christianity" to the Space Trilogy and "The Four Loves," and 13 studio albums by the legendary band U2–uncovering the secret recipes of music theory that make their music so powerful–the destination of the quest becomes clear: true joy means having a deep, all-consuming longing for God.
In "Shadowlands and Songs of Light," you will:
Learn fascinating details about C. S. Lewis, discover his unique definition of joy, understand how to apply his revelations about joy to suffering, and learn to recognize and cooperate with God's strategic use of joy.
Enjoy a grand tour of U2's discography, with a special emphasis on their exploration of joy and suffering.
Clearly understand, from the perspective of music theory explained in common terms, why the music of U2 is so emotionally powerful and how it serves as a perfect analogy for Lewis's concepts of joy and the Christian ability to rejoice in suffering.
Find inspiration from the personal stories of U2, especially the tragedies that engulfed their youth in Dublin, and see how they worked through that grief and discovered a joy that has kept the band together for over thirty-five years.
When the out-of-control nature of the world and your weaknesses throw you off-balance, you can experience God's grandeur and joy– discovering heaven's perspective until it becomes your instinctive, default vantage point every day.
Text LIGHT to 54900 to get a preview of Shadowlands and Songs of Light
Find "Shadowlands and Songs of Light" online at Amazon, ChristianBook.com, Barnes & Noble's Nook or in-store at Family Christian or Barnes and Noble.
About the Author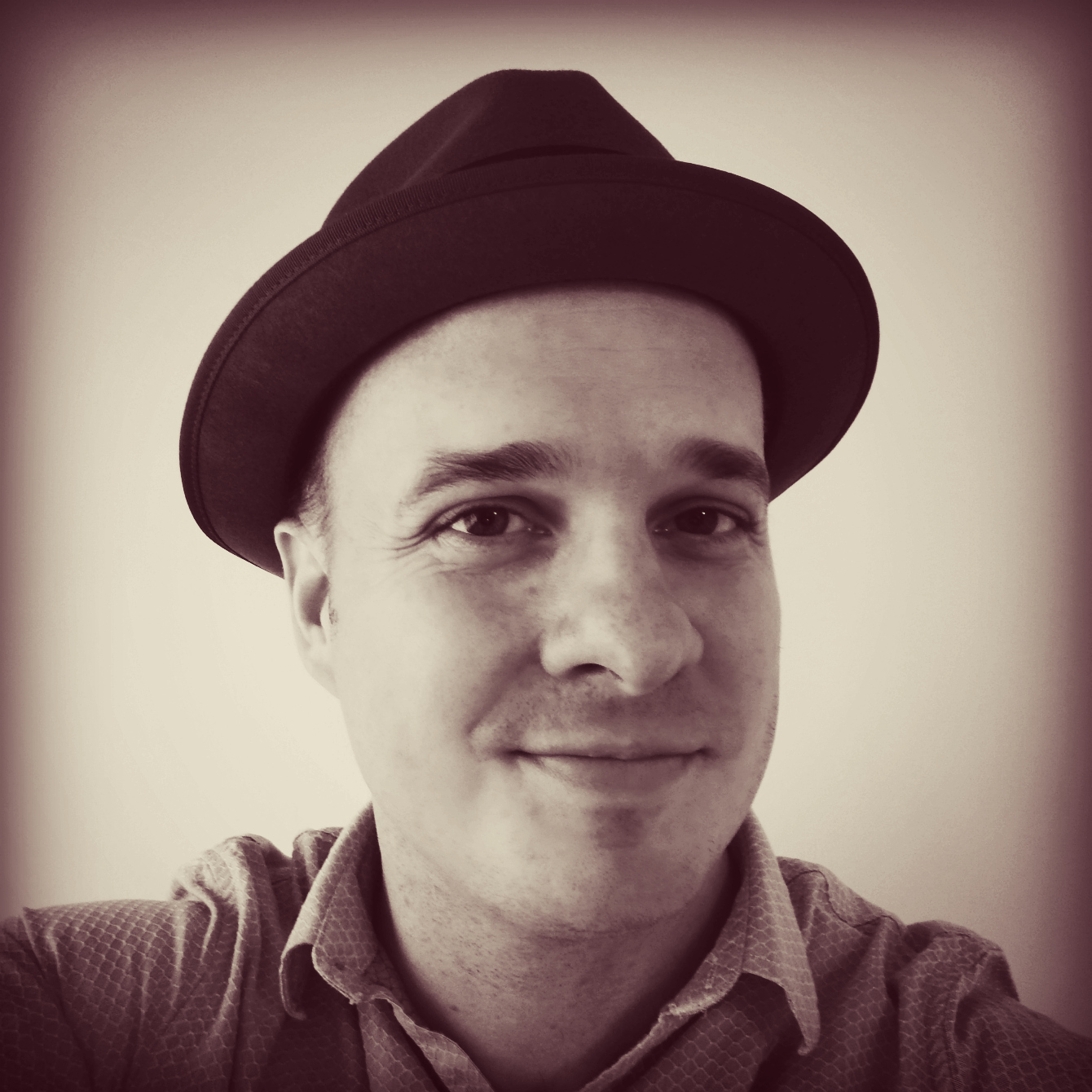 Kevin Ott is the co-owner and editor of Christian entertainment site Rocking God's House and a lifelong fan of C. S. Lewis and U2. He has a degree in music composition from the University of California, Santa Barbara, and his articles about music have been recognized by world-class institutions such as Yale University, leading voices in the U2 scholarly community, and AtU2.com, the most prominent U2 fan site in the world. In addition, Kevin's writings about the works of C. S. Lewis have caught the attention of some of the finest Christian minds today, and he has guest lectured about the life and writings of Lewis.
Raised by a Bible scholar and a music therapist, Kevin developed his love for theology, writing, C. S. Lewis, and music early in life, and he has been a worship leader since the early 2000s. He lives in Santa Barbara County with his wife and daughter where he serves as a worship leader and pastoral assistant at his church.
Connect with Kevin:
Facebook: www.facebook.com/stabsofjoy/
Twitter: @KevinOttAuthor
Instagram: kevinott777
Endorsements for Shadowlands and Songs of Light:
"'Grace makes beauty out of ugly things,' Bono sings, and Kevin Ott writes with openness, passion, and hard-won insight about the grace he found in U2 and C. S. Lewis when walking through one of life's most troubling episodes. Readers will receive the gifts of Ott's honesty, wisdom, and enthusiasm for life from this book, as I did, and will find that at the intersection of U2, Lewis, and scripture, he has built a richly layered playlist."
—Scott Calhoun, Professor of English, Cedarville University, director of the U2 Conference and editor of Exploring U2: Is This Rock 'n' Roll? Essays on the Music, Work, and Influence of U2
"U2 and C. S. Lewis! What an amazing combination that guides the soul soaked in sorrow into a place of illuminated peace. Kevin Ott brilliantly takes a deep emotional dive that surfaces in the presence of Jesus. I am so pleased to recommend this book to everyone who has known depression, suffering, and sadness. Kevin artfully combines his skill as a worship leader and inspirational speaker to help us understand the liminal space between brokenness and healing."
—Randy Phillips, of the musical group Phillips, Craig & Dean
"Kevin writes about music in a way I've never seen before. It brings all the deeper things of our existence—joy, philosophy, theology, imagination, and hope—to life. It transforms you."
—Moses Sumney, acclaimed recording artist and songwriter, and a frequent collaborator with the Grammy-winning artist Beck and other major artists.
"Ott's insightful analysis and personal testimonial result in a persuasive and powerful presentation of the ability of artistic expression and spiritual exploration to aid in healing and growth. The author's own training and experience as a musician, composer, songwriter, worship leader, author, blogger, and film critic give him a unique perspective on creativity and the Creator. Readers will discover how it is possible to tap into unexpected depths of joy even while wrestling with profound loss."
—Rev. Jon Eymann, MA, Marriage and Family Therapist, Psychotherapist, and Manager of Crisis Services, Santa Barbara County Behavioral Wellness
"Kevin's intense hunger for God comes through on every page. This book does more than just bring joy into times of sorrow. It will change your life and awaken a deeper hunger to pursue God with all of your heart."
—Dr. Kodjoe Sumney, Founder of Mission Africa Incorporated, an award-winning humanitarian group in Africa, and the presiding pastor over the Annual Parliamentary Conference, a national prayer conference held in the parliament of Ghana, Africa