Making a Murderer:
A Once in a Lifetime Must-See!
If you have not heard of this ten-hour Netflix documentary, you will soon.
I have never watched a documentary longer than one hour in duration ever, yet my wife and I eagerly anticipated each consecutive episode. This documentary is extremely compelling and emotional.
The Premise
The creators of this documentary were making a documentary about a Wisconsin man named Steven Avery. Steve was sentenced to 18 years in prison for the sexual assault and attempted murder of a well known and respected woman of the community. From day one, Steven proclaimed his innocence. Law enforcement in his home town of Manitowoc County, Wisconsin never considered any other suspects. Their focus was Steven Avery only.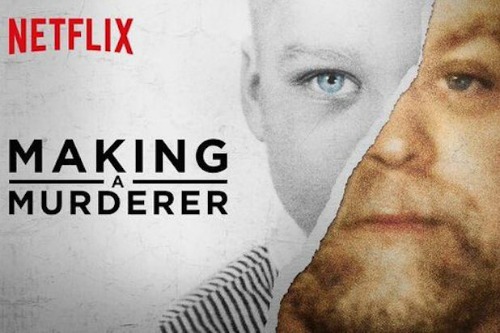 Several times during Steven's 18 year sentence, several law enforcement officials were directly informed that another suspect was likely the culprit. They ignored the facts.
Due to the advancements of DNA technology, eighteen years after his conviction, Steven Avery was proven innocent. The man who was suspected throughout Avery's time in prison was proven guilty by the same DNA test.
The producers of this documentary were interested in the series of events that ended up railroading an innocent man. Their purpose was to present the story of Steven Avery's life before and after his exoneration.
The Perfect Storm Hits
Little did the filmmakers know what they were about to step into. Saying that they were in the right place and the right time is the understatement of the year. While they were filming the "Making A Murderer" documentary, Steven Avery became the prime suspect of a murder.
It became a once-in-a-lifetime scenario for the filmmakers. Something like that has never happened before, and it will probably never happen again.
Astonishingly, "Making A Murderer" is more than a documentary about something in the past. It is an eye-witness to a man getting railroaded a second time by the same law enforcement individuals responsible for his first plight to prison!
A Lesson For Christians
This story produces a powerful array of emotions. You cannot observe this series without experiencing internal conflict and deep feelings about what is happening. As Christians we must ask: how would we react if we were in the shoes of Steven Avery, his family, and the family of the murder victim? How would God want us to act if we were guilty vs. actually innocent? Furthermore, what would be your demeanor and conduct as a Christian if you were one of the lawyers or law enforcement officers involved in this long term drama? Lives have been (and will continue to be) ruined, laws will be affected, and accusations will be formed, by the release of this documentary. No one is a winner and everyone involved will never be the same, including the viewers!
A Cultural Phenomenon Unfolding Before Our Eyes
This documentary is sweeping the country, and we have not even seen the end of the arguments over the man's innocence or guilt. This story is as polarizing as our current political system (Democrats verses Republicans). Everyone will have an opinion — a very strong opinion!
I recommend that you do not allow children to view this series without parental supervision — though there are certainly lessons for people of all ages in this documentary.
This is a once in a lifetime opportunity to experience a documentary of this impact and magnitude. We will see books, movies, television specials, and talk shows discussing the circumstances surrounding this event for many years to come.
But we must ask: as Christians, how will we react to it?