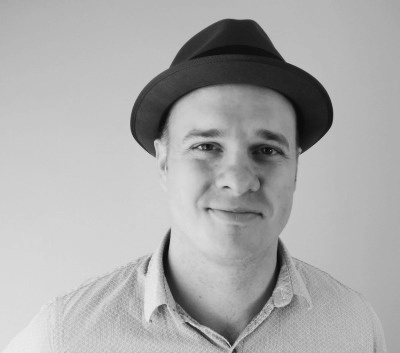 The new faith-based film A Question of Faith opens in theaters nationwide today, and as I mentioned to platinum-selling Christian singer and actor Jaci Velasquez in my interview with her below, the faith-themed film genres keep growing and getting better.
I'm not kidding, these are exciting times for Christians who happen to love cinema with a passion (as I do).
The last four or five years, starting in the early 2010s and really heating up in 2014, have been especially exciting to witness. So many quality faith-themed films are coming out. They range from films like "War Room" and this weekend's latest release, the powerful new drama "A Question of Faith" (which is being heralded as the next "War Room"), to "middle space" God-haunted films such as Ewan McGregor's Last Days in the Desert where we see non-Christians (like McGregor) jumping enthusiastically into art films that deal with faith in a respectful, thoughtful way. It's been difficult keeping count of all the faith-related movies, frankly.
And that's a wonderful thing.
The latest chapter in the story of faith-themed cinema brings "A Question of Faith" to theaters, which has names that Christians will surely recognize, such as beloved Christian singer Jaci Velasquez. An impressive cast joins her: Richard T. Jones ("Godzilla," "Judging Amy"), Kim Fields ("What To Expect When You're Expecting," "The Facts of Life"), C. Thomas Howell ("E.T.", "The Amazing Spiderman"), Renée O'Connor ("Beyond the Farthest Star," "Xena: Warrior Princess"), Gregory Alan Williams ("Terminator Genisys," "Remember the Titans") and T.C. Stallings ("War Room," "Courageous") just to name a few. And, of course, Jaci Velasquez ("I'm Not Ashamed," "Jerusalem Countdown," "Chasing Papi") who more than holds her own and delivers a powerful, authentic performance.
The film itself, which I've had the pleasure of seeing, tells the story of three families from different cultures whose lives fatefully converge after a terrible tragedy. The film is directed by Kevan Otto ("Grace of God") and written by Ty Manns ("The Wish: A Story of Hope, Faith and Generosity"). It was powerful and moving (tears came early and often) and it is not shy about confronting the viewer with the hard questions of faith, and then answering those questions with a compelling picture of God's supernatural love and forgiveness that defies the normal course of rage and sorrow that fills human nature during dark times.
The film also has some unique elements in its behind-the-scenes production, as its press release notes:
The movie is the first of its kind in the space to have been produced by an African-American female producer—and the first faith-based feature for veteran producer Angela White of Silver Lining Entertainment. The film features a well-known cast, a unique and compelling storyline that touches on timely topics such as racial prejudice, the debate surrounding organ donation, while intertwining a strong Christian message.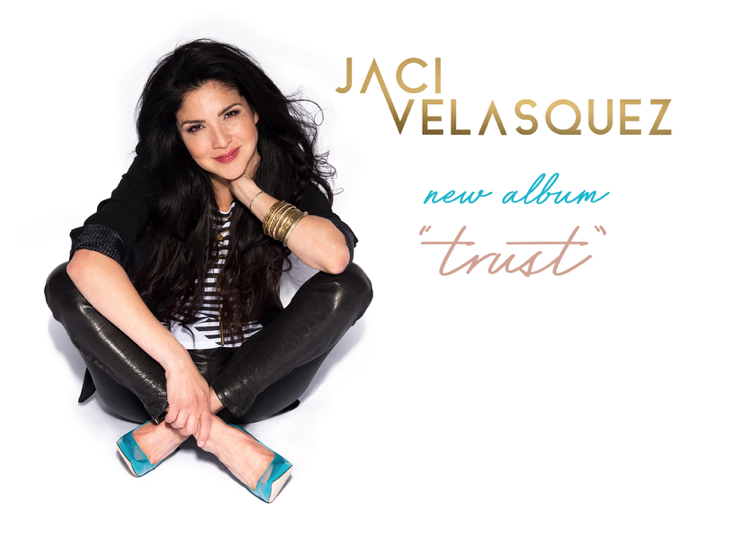 I recently had the joy of speaking with Jaci over the phone about her role in the new film. Besides promoting the film, she has a new worship album out with Integrity Records called Trust, which is a double-disc release in both English and Spanish, and she is busy embarking on a fall tour. Despite all the hectic things on her plate right now, she was calm and collected and a wonderfully down-to-earth, sincere person throughout our conversation:
How's your day going so far, Jaci?
The day is going really well. Took the kids to school, and fed our chickens, gave them water, and now I'm going to put my stuff together because I'm leaving on tour.
Wow!
And, yeah, just trying to do a lot of things. Trying to wear many, many, many hats. Today and tomorrow.
Well, I'll pray that that all goes smoothly. I'm sure that can get a little stressful sometimes.
You could say that! [laughs]
As a fan of your music, it's amazing to see you acting. You're just very natural on-screen. And it's exciting to see the faith-based industry grow. "A Question of Faith" is definitely a solid movie. It's encouraging to see that. Could you tell us a little bit about the film and the producers?
The film was a great experience to make, of course, and the producers were fantastic. From the get-go they just believed in it and treated all of us so well. The director was fantastic. Making the movie was–it was hot when we were making it. We were in Atlanta, Georgia. It was a great experience, and I guess the best experience is seeing it come to life, and then knowing what the story is about, and how it all affects so many people, and how it ministers to so many people.
It really does touch many cross-sections of our culture all at once. And I was getting teared up just like 20 minutes in the movie, so it's a powerful film.
Really? Aw, that makes me happy!
Yeah, the film really pulled it off. What attracted you, personally, to this story and to your character?
Probably the thing that attracted me the most was just the overall story. I like the idea of three families, not connected, didn't know each other, but all their stories work together to create "A Question of Faith"; and how, as a parent, what the pastor goes through, and those challenges. I can't imagine going through those challenges. The character I play, the challenges that her and her daughter face, the fear, it really does make you question, "Okay, so I say I believe, but do I believe? Where is my faith?" It makes you go to that next level of true belief when you face that. When tragedy and trials arise, what do you do? Where do you turn? I just loved that, for me, personally.
I agree. I think the film, it didn't compromise that question. It really just threw it out there, right in your face. It was powerful for that. And you mentioned you just dropped the kids off for school. It's kind of a brutal film in some ways. It has to be in order to tell the story. But from a parent's perspective, I mean, how did you see the storyline?
For me as a parent, it was heart-wrenching. To see that whole story unfold of, you know, the loss of a child and then this other person–all these families could lose their children, you know, in all different ways, and it was just, "Okay, how would I handle this? Would this make me a stronger Christian or would I be upset with God? Would it make me believe more or make me just walk away?" And that is really, I think, what they were hoping would happen [with this film] is, when push comes to shove, do you still believe and trust that God is fully in control and can turn all things for good?
It really is kind of forcing you to look inside yourself, and it's hard to answer that question. It's not an easy, pat answer.
No, it's just not.
Yeah, and it didn't sugarcoat it, which was great. I was really impressed by how it showed the forgiveness and the bringing of all these cultures together, which is a unity that kind of the world tries to imitate, but really the Gospel is the only thing that can do that. What are you hoping that people get out of it when they go see it?
I hope that people will walk away and be inspired through tragedy. That they will rise. When they face the pain and face trials, that they will go, "Okay. My faith and my trust is in you, God, Father. I don't know how I'm going to get through this, but I do know that You keep your promises." God keeps His promises, and He's faithful. He just wants us to be faithful back.
Amen. It's a very emotional topic. Just to be kind of transparent, my dad died in January, so this movie was really kind of a little bit raw experience, but it's kind of a good raw experience. It's just like you said: "Am I going to trust, or not?" And it really comes down to that decision, and you said that beautifully. Tell us about your experience as an actor. Is that something that you always wanted to do since you were young? Or was it kind of something that just happened later in your life?
It's something that I didn't really, I never said, "Hey, I'm going to act." It was something that just kind of naturally happened. And maybe it's because people think I'm dramatic or something? [laughs] They were like, "Hey, you should probably try acting," you know? And for me, it's the opportunity to feel like a kid again and play pretend. And I loved playing pretend. As a kid, I did. So, being able to do it as a grownup is really fun and just kind of–it's just something I enjoy doing. It's getting to pretend to be somebody else for a little while.
A little bit of escape [laughs].
And then seeing it come to life on screen, you're just going, "Oh, my goodness. That did happen. Oh, wow." And then knowing the behind-the-scenes stuff, knowing that certain clothes, they're like paper-clipped together because of the way the shot had to look, and stuff like that. It's a blast. But the hardest part of that is when you have to cry on cue. That is brutal. Oh my goodness gracious. That did not come naturally for me. That's something I really have to put myself and think of the absolute worst thing that has ever happened in my entire life. I have to bring that to the front of my mind, relive that, and then try to relive that in my mind, but pretend different, say different words, and act different ways. Does that make sense?
It does, yeah. It sounds extremely difficult and tiring.
Oh man, it's exhausting. It's emotionally exhausting.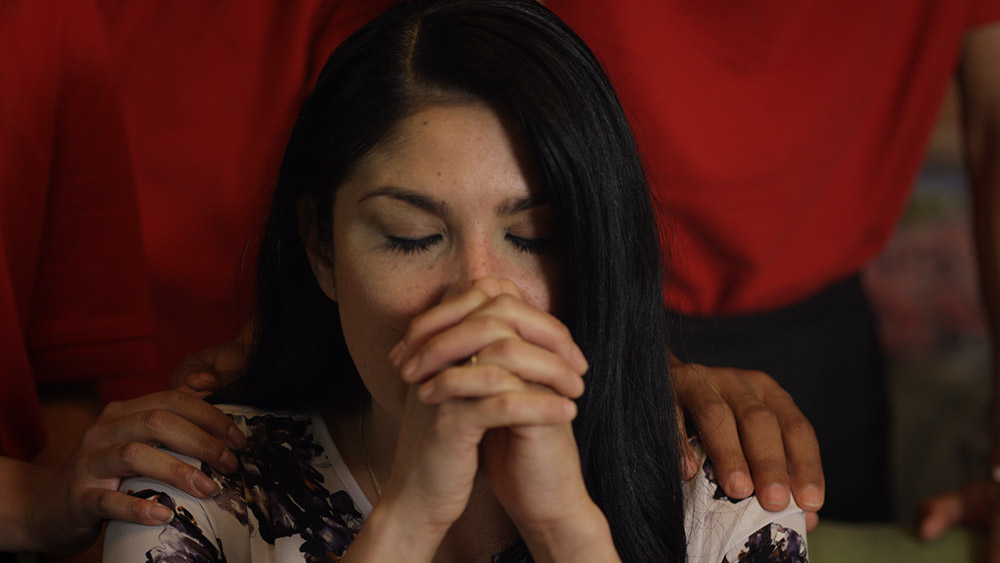 And I'm guessing you're doing that multiple times, take after take, right? So, kind of all day you're in that state.
Yes. Yes. Yes, it's just like you're going, "Please, I don't want to relive that moment again ever." But, you know, you just have to–It's the only way I could do it. Other actors can do it a totally different way. I just, that's the only way I can do it, personally.
Yeah, I think every actor has to find their way to do it. I heard Jeff Bridges say one time that after he finishes a movie, he just never wanted to make another one again, because it was so tiring for that reason. [laughs]
It is tiring, dude. It is, whew! It ain't no joke in that respect. [laughs]
Much respect, for sure. I have to say that all of your scenes, they came across so natural. I mean, it's something you don't always see. It's something I'm used to seeing more in Hollywood secular movies where the actors are just so real. You really seemed very authentic and real on the screen, so good job!
Oh, thank you! That's nice to hear because you never know.
What was it like to work with the cast? Some great actors in there.
It's intimidating, for sure. You're just going, "Oh, I've seen you in this film. I've seen you in this film." And then, I called my husband, and he's like, "You're working with that dude, man, I've seen that guy's movies." [laughs] But the thing is, they're all so nice. It's humbling actually, too, because you're kind of like, "Oh, I've got to put my A-face on, my A-game and just bring it." Because you're standing next to all these legitimate "this is their full-time, this is what they do" kind of people. And you've seen their films, and you're just going, "Oh my goodness. How am I going to do this?" So, it's awesome, but it's intimidating, for sure.
You mentioned you're going on tour. What's in store for you in the future, for the rest of this year? Is it more music, or are you looking at another movie sometime in the future?
I'm looking at two films right now, and I'm producing a film as well. And then I'm out on tour. My record came out March 31. It's the Trust Tour, and it's in support of the new record. It's a little bit of a different record for me, because it is a worship project, through Integrity Records. It's a double disc, English and Spanish. So, I'm heading out on tour in support of it. I did a spring one, now I'm doing the fall tour.
***
"A Question of Faith" arrives in theaters today, and you can go to the film's official website for more information and for theater and ticket information. You can keep up with Jaci Velasquez at her official site, which contains information about her new album and tour schedule.