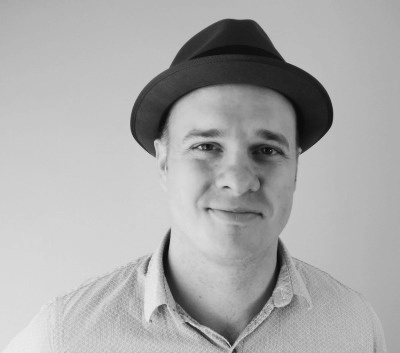 After living in Brisbane, Australia for a summer, I've always been a fan of Aussies in general–everything from their awesome accent to their laid-back culture (which suits me to a tee). So recently, when my phone rang and I heard the relaxed and friendly Aussie voice of Luke Smallbone from the band For King and Country, I had to smile. We had a great conversation about how he made the leap from music to film and about the amazing true story that inspired "Priceless." He and his family have made a lasting contribution to the music world, and now the Smallbone brothers–Ben, Luke, and Joel–are making a splash in the film industry with their new feature film "Priceless" that has all the thrills and drama of a legit major studio Hollywood feature.
Of course, your first thought might be, "Wait, some rock and roll guys made a movie? Did they shoot it on their phone and make one of those found-footage movies? Is this a 'real' movie or is it an amateurish indie film?"
Nope, "Priceless" is the real deal. It was bought by major Hollywood distributor Roadside Attractions–a company that has distributed everything from the recent Tom Hanks film "A Hologram for the King" to the critically acclaimed Beach Boys biopic "Love & Mercy" to the sleeper hit "Mr. Holmes" starring Ian McKellen. As "Variety" reported in August, "Priceless" has some notable names attached to the project:
Roadside Attractions has acquired U.S. distribution rights to the Smallbone brothers drama "Priceless" and set an Oct. 14 release date, Variety has learned exclusively.

It's the feature debut for Joel and Luke Smallbone, who comprise the Christian band For King and Country….Ben Smallbone directs from the script by Chris Dowling and Tyler Poelle. The film was produced by Steve Barnett ("300"). David Smallbone and Luke Smallbone serve as executive producers, and Jacob "Cubbie" Fink is a co-producer.

The story centers on a man who finds himself at a crossroads following the tragic death of his wife and losing custody of his little girl. Unable to hold down a steady job, he agrees to drive a box truck on a one-time trip cross country for cash — no questions asked — but when he discovers what he is delivering, he is faced with a life-changing choice.
Before I share my interview with Luke Smallbone, who was one of the film's producers, let me share my quick one-paragraph, mini-review of the film:
"Priceless" impressed me with its painstaking production quality, its careful, thoughtful pacing, and its sobering, moving glimpse of a frightening underside of America. It really was the real deal–a high quality feature film with a production value that stands its ground with any major studio Hollywood release. It's a compelling story that sucks you in from the opening frames as it begins with a troubled soul driving a beat up moving truck through the New Mexico landscape along the I-40 (a stretch of road that any road warrior who enjoys traveling America will know well and be happy to see on the big screen); and from there it plunges head-first into the desperate world of poor souls caught in the nightmare of human trafficking. Star Joel Smallbone and the supporting cast–Bianca Santos ("The Duff"), Amber Midthunder ("Longmire"), Jim Parrack ("True Blood"), and David Koechner ("The Goldbergs")–all delivered plenty of believable tension and intrigue to the story. Movie fans will recognize actor David Koechner immediately. He has been in many high profile projects, including a major role in the "Anchorman" films. It was nice to see David Koechner display a different side of his impressive acting chops. In "Priceless" he plays a gritty, serious, noble character–a striking contrast to the raucous comedies he's been known to do. Whenever actors become stamped as "comedy" actors, I always suspect there is a serious, tragic, Shakespearean side to their acting skills hiding beneath the easy sheen of mainstream comedies. Koechner's performance in "Priceless" is a classic example. He brings a real gravity to his performance, and it adds a lot of salt and flavor to the story–a nice complement to Joel Smallbone's skilled performance.
Best of all (in my book), "Priceless" is a deeply edifying film. Yes, it is intense in some places and shows some gun violence worthy of its PG-13 rating, but there's nothing gratuitous in this movie like you see in so many other PG-13 movies that push the limits of that rating as far as it can go. I recommend this film to any teenager and adult. It will inspire and move you.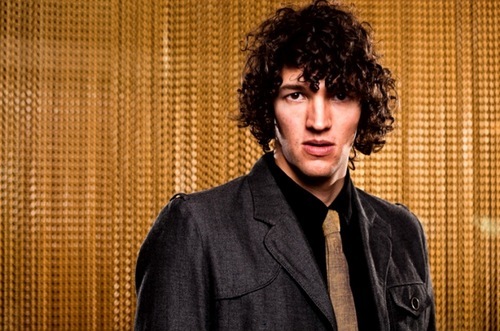 Without any further delay, my interview with Luke Smallbone:
You're known for your band For King and Country and your music. How did you get into the film industry?
One of the things that we strive to do is to make the best art possible. And one of the things you realize is that today's generation is being discipled by two things: they are discipled by what they hear in their headphones and also by what they see on-screen–their mobile phone's screen or computer screen or movie theater screen, whatever it might be. So we want to be in those spaces. My brother Ben is a film director, and we've been talking about this Priceless movement for a number of years, and so about two years ago we said to Ben, "Hey man, we're just scratching the surface of this, what would you think about directing a film?" And he loved the idea, and so we started working on that part about two years ago and here we are today. Not sure if we should've entered the film world just because of how much work it is [laughs]–I don't think any of us had any idea how much work it would be. But we're so thrilled with how it came together, it's a film we're really proud of, and so far the response we've been getting has been overwhelming–something we're very thrilled about.
Can you tell us a little bit about the Priceless movement and why it's important to you?
We started about five, six years ago saying to women, "Hey, the culture says that you're cheap, but we believe that there's a God who says that you're priceless, and hey guys it's time for us to treat ladies with respect and honor, time for us to stand up and stand out and be different in this world, not just going with the status flow," and it was all such a big deal when we started talking about it. Before our music hit the radio or anything that's what people were talking about. They were like, "You know, that message that you said in the middle of your concert that, that resurrected me…"
Wow.
That's kind of how we got to this thought of even doing a film [because] of how powerful that had become [the cheapening of women in culture] and how we were seeing it. It was kind of an epidemic and people needed to be reminded of their value.
How did you stumble upon the story of James Stevens and what made you want to make this story into a movie?
My brother Ben was working on a documentary about seven or eight years ago, and he stumbled upon a dude that is in Brazil and he had been working at one point in his life kind of on the other side of the law. He was a criminal, and he radically changed and he decided to start on the things that he knew, [saying] "Hey, how can I work against the system and take everything I learned from being a criminal and use it for good," and we were really inspired by that. And so we kind of interjected those stories and those things into our film and what's crazy is that man, we don't even know his name, we never saw his face. Even the documentary that my brother Ben did hid his face, and it's kind of cool because we never got to interview him yet this guy that we don't even know, he inspired a whole movement and, in a roundabout way, is coming out in this film. So this guy's not going to know that, in fact, he is having a worldwide impact.
Wow. That's incredible. If you ever actually do meet this guy, what would you say to him if you ran into him in the street one day?
Man, I'd say thank you for being bold enough to change, that you've actually been bold enough to have your life radically changed, and then saying, "Yeah, I've been a part of a problem for so long. I need to do something to help solve these problems." I mean, that takes a lot of courage. Not many people that I know do that and obviously this guy has helped inspire this film of ours–so just being able to thank him for the creativity that he has inspired that he never even knew he was a part of.
A large part of the story deals with human trafficking, which is obviously becoming an epidemic in our nation and in other places. Why did you include this element in the plot?
When I look at us talking about a female life in particular being priceless–and honestly I believe that all lives are priceless, but in this story it's particularly about female lives–I look at what is the opposite of a priceless life. The antithesis of that is somebody whose life can be bought. And so that's how we feel we can best illustrate this story, and so we put [human trafficking] in there and the other thing is this: the human trafficking side of things is a dark dark world and one of the best ways to bring about change is to shine a really really bright light on it, and a film is one way that you can do that. And I think people are now finally becoming aware of it and not so scared of something that is so dark so that they're actually starting to say, "What can I actually do about it?" rather than just turning a blind eye to it.
It really is kind of a freaky thing to think about, the idea of just being abducted one day, and then suddenly you're a slave.
Yeah, yeah, it's not comfortable, but I think God does some special things in uncomfortable places, and if we always did everything that was easy and comfortable I don't think we would ever have what it takes. And we want to be people who are highlighting real issues, real topics and actually doing something–not necessarily making a film about how we think life should be but actually making a film about life as it really is.
I definitely think that's important to not sugar coat things, so that's awesome you're doing that. What could you tell us about the movie without giving too much away?
The film follows a character whose name is James Stevens. He's kind of a down and out character who's lost his wife to a tragic accident, and then he ends up losing his daughter as he goes through this kind of grieving and mourning period. He lost his job, he doesn't have any way to provide, [and he needs] kind of a way out, so he takes on a transportation job saying, "Hey, no questions asked, go from here to there and you get paid really well," and he says to himself, "I just want to figure out a way to break this cycle of life that I've gotten into," and he does it, and then on the way he opens up the back of his truck realizing it's not what he's carrying but who he is carrying back there.
Wow.
The rest of the story is about what he's going to do with that situation–is he going to do anything? Is he not going to do anything?–what that's going to look like.
How can men show the women in their lives their priceless worth? What kind of advice would you give to men about that?
I think talk is cheap, so you've got to actually show it. There's got to be actions that actually show how valuable we think the women are in our lives, so I actually think it's real simple. If you really love your wife and you want to show her respect, then you're going to turn off the football game and really talk to her and ask, "How was your day? What was it like?" And whether or not it's your daughter or your sister or your girlfriend or whatever, we have to be people who [value them] not when we think, "Oh you know what, I'm going to put this on display and show everybody else a show." It takes place when you don't want to get up in the middle of the night and go change a diaper so your wife [doesn't have to]. That's what actually making change. Talk is cheap.
Right, we need to take action, even if it gets messy. [laughs]
Yeah, my parents always say, "Actions speak louder than words," and so I can say that I love my wife all the time, but if I'm not doing anything to invest in that relationship or, you know, saying it in an interview but not living it, then I actually don't really love my wife.
Right, exactly. It's easy just spitting out some words. I'm married, so this is a good reminder to hear these things!
Yeah, man, yeah.
"Priceless" hits theaters October 14. Where can people go to find out more information or to purchase tickets?
Go to pricelessthemovie.com and you got everything: you got the trailer there, all the information, what theater it's going to be at and what that looks like. It also has some of our social–"Priceless the Movie" Twitter, Facebook, and Instagram. We really want people to rally behind us–especially talk about the film and help us get the word out. That's one of the most cost-effective ways that we could do that, and obviously in our world we have limited amount of resources, so word-of-mouth is the greatest way that we can spread information.
To close, I just want to say thank you for being a voice in our culture. It is the kind of voice that I've been praying God would raise up. God's definitely been raising up some voices in awesome ways to speak life to our culture, and it's great to hear your voice, so I hope you keep speaking!
Thank you very much for saying that and taking the time to hang out with us, we really appreciate it!
***
Check out the film at pricelessthemovie.com or dive into the film's social media stream at any of these locations and hashtags:
Facebook: /pricelessthemovie
Twitter: @PricelessMovie @4kingandcountry @JoelSmallbone @LukeSmallbone @Bianca00Alexa @Parrack120 @DavidKoechner
Instagram: #PricelessTheMovie
***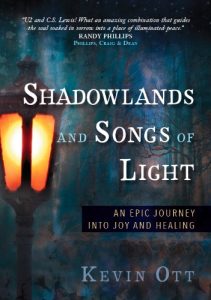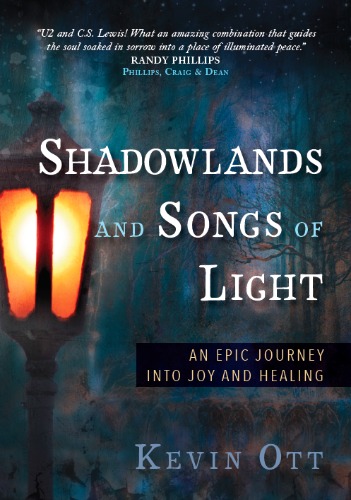 Quick note from Kevin Ott, the author of this article:
Calling all fans of author C. S. Lewis or the band U2! (Or if you're just going through a really difficult time in life and need some encouragement and inspiration in your walk with Christ.)
When life's sorrows bring us into shadowlands, we need the joy of Christ more than ever. We need a deeper longing for God. The new book Shadowlands and Songs of Light: An Epic Journey into Joy and Healing takes you on a quest for a supernatural joy and a life-changing longing for God.
Written by a C. S. Lewis expert and a skilled composer, the book explores 18 beloved C. S. Lewis classics, from Narnia to Mere Christianity, and 13 spiritual principles behind the art of songwriting, as seen in 13 studio albums by U2–all to answer one question: how do we experience deeper joy and longing in our relationship with Christ during times of sorrow and trial?
Shadowlands is available to pre-order at Amazon or ChristianBooks.com. If you pre-order a copy, the author will personally email you with a thank-you note and a copy of his upcoming e-book devotional "Devotions with Tolkien." Simply pre-order Shadowlands, and then send an email to shadowlands2016 (at) gmail (dot) com letting us know you've ordered it.
Text LIGHT to 54900 to get a preview of Shadowlands and Songs of Light.