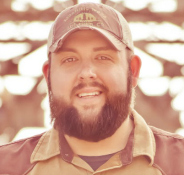 For this Labor Day weekend, Music City will have an accumulation of beard and mustached folk known as "Beardsmen" (and "Beardswomen") gathering from all over the world with one goal in mind: to compete in the National Beard & Mustache Championships presented by Just for Men. (See our photo slideshow at bottom to view some of these monster beards.) September 3 at 8 p. m. the historic Ryman Auditorium will serve as the venue where men and women alike will compete in over 18 different categories that include full beard, partial beard, and mustache. They will be judged on appearance, style and personality of contestant. Costumes and hats are encouraged as well. Approximately three hundred people are expected to compete in this year's competition.
This is the 7th annual event of it's kind, which has drawn thousands of fans and spectators in past cities such as New Orleans, Portland Oregon and Brooklyn New York to name a few. This year's competition also has a local beneficiary: the Tennessee Wildlife Federation's Hunters for the Hungry Program. According to tnwf.org, the federation is one of the oldest and largest in Tennessee and is dedicated to the conservation of the state's wildlife and natural resources through stewardship, youth engagement, and public policy. The TWF represents the varied interests of people who enjoy the great outdoors. Beard Team USA will donate $1.00 per ticket sold, or a minimum of $5,000.00. You can learn more at the competitions website at www.nationalbeardchampionships.com.
Locally, middle Tennessee will have representatives from the Metropolitan Pogonotrophy Society, Nashville Tennessee's Beard and Mustache Club. Active since 2011, in February 2012 the club entered the world of competitive bearding. According to the club's website: "our beards, mustaches, chops, and more began competing for charity and glory! Since 2012, MPS has placed over 75 times collectively! A few of our members also have earned the prestigious title of Best in Show at a number of events."
(Pogonotrophy, by the way, according to Merriam-Webster is the act of cultivating, or growing and grooming, a mustache beard or other facial hair.)
I had an opportunity to interview Cody Corcoran, President and Founder of Metropolitan Pogonotrophy Society, via email to discuss middle Tennessee being represented in the competition:
Why do you think they picked Nashville for the 2016 competition?
Nashville is hotter than the chicken. Everyone wants Nashville. I travel all over this country and here the same thing, "I love Nashville." I'm sure it was an easy choice.
Do you have people from the Metropolitan Pogonotrophy Society representing middle Tennessee in the competition? 
We do have people headed to the event. Metropolitan Pogonotrophy Society houses a few looking to retain or improve their titles from last year, including first place Garibaldi, third place Donegal, and fourth place Hungarian.
I noticed that there are events in which females can compete, how and what do they display? 
The ladies–now that is a competition. I've always said that they put in the real work for these competitions. Typically, the ladies have two categories: Realistic and Creative. Both are craft-based. However, a true bearded lady is guaranteed to win Realistic, I assure you. The Creative class is limited only by imagination. It is my favorite category to see at any competition. I've seen beards with lights, motorized beards, beards with live animals. You name it and it has likely been a beard, or it will be. Unfortunately, the event coming to town does not cater to the ladies competition. Our events and so many more around the country do and would love to see everyone there!
You have a big gnarly beard. How long have you had it, and when you are in public do people approach you to touch it, and how do you feel about this? 
Well, thank you kindly. I really don't know off-hand anymore. I know it is over five years. It took me three and a half years to get to this 24 inches you see today. Do people touch?! I often wish they were that kind. People dive in like I wear a pool on my face. If I walk around stroking people's hair, aggressively frolicking on their head, they'll have the police question me. A little couth would go a long way. I'm glad folks are excited and I'm like any other cat, I like to be petted. Just ask or dangle a treat in my face.
Do any of your members pray or have any interesting rituals before you compete? 
We seem to have just one ritual before competition: we drink a beer and repeat at different rates of speed.
Is your Beard Club exclusive to people you hand-pick like a fraternity or is it open, and how do you learn more about joining? 
Metropolitan Pogonotrophy Society is so open that you don't even need facial hair. All members start as an associate, where they remain for the first year. If we don't all like each other by then, we will all be plenty aware. Anyone interested in membership should join us at one of our business meetings held at Little Harpeth Brewing, every first Thursday of the month. Or meet up with us at a Pub Night. The location varies, so check the website (mpsnashville.com ), Facebook ( /mpsnashville), Twitter (@MPSbeards), or email info@mpsnashville.com for details. Maybe even Instagram (@MPSnashville).
What would your advice be to someone who was interested in growing a beard for the first time? 
Our advice at MPS is to just grow. We suggest the "yeard." Let it all go for a year with neck and cheek trimming only. After that you will know your style exactly. Everyone has a style that suits them best. And there are a lot of styles. During that year, properly maintain your facial hair. We recommend our current beard oil made by Roughneck Beard Company. (You can't see me but I'm giving you a wink and thumbs up.)
There is a lot of speculation that women for the most part are not fans of beards; what are your thoughts on that? 
Tell that to the proud Whiskerinas or even to the groupies. I don't like sushi but that isn't keeping anybody awake either.
***
 Photo credit for slideshow: Joe Gladski