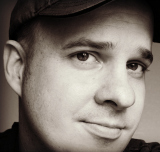 [Parent's Content Advisory at bottom of review.]
Note: After reading his review of "Wonder Woman," the author invites you to learn more about "Shadowlands and Songs of Light: An Epic Journey into Joy and Healing," a new book that compares the writings of C. S. Lewis with the music of U2 in a life-changing journey through grief, joy, and longing for God. Available on Amazon and wherever books are sold.
Gal Gadot may have single-handedly saved the DC movie franchise.
"Wonder Woman" is by far the best outing in the DC Cinematic Universe. In this review I'll give my two cents on why, and I'll also take a glance at some of the themes and worldviews.
And, I'd say, depending on a person's views on the regurgitation of Greek mythology in popular culture, most Christian fans of movies (and especially of superhero films) will find much to like in "Wonder Woman." (Certain parts of the film could even be repurposed into Gospel presentations for sermon/outreach purposes.)
(Observations) Wonder Woman's Entertainment Value and Film Craft
"Wonder Women" excels in this category. If you love history, particularly WWI-era history–and if you enjoyed Marvel's first Captain America film with its period-piece WWII atmosphere–you will especially enjoy "Wonder Women." It captures the storytelling magic of that first Captain America movie and transplants it into the WWI era with a dose of fantasy surrealism and ancient Greek mythology.
And Gal Gadot and Chris Pine work very well together. She is innocent in a way–she has no knowledge of the modern world–yet she exudes this confident reliance on her virtue and principles. Gadot makes all of that electrifying. Chris Pine does a great job of making his character soft-hearted but world-weary to be believable as a spy caught in one of the worst conflicts in history. The two actors work very well, and they each shine in their performances and pull you into the story's emotional dynamics and relationships. Chris Pine's motley crew that he recruits also brings in a great comedic relief at times with hints of archetype characters from that early twentieth century period that could've been pulled from Hemingway's "The Sun Also Rises."
All in all it's great atmosphere and fast-paced, skillfully proportioned storytelling. It also reminds the audience, without relying too much on gore, how horrible WWI was. And what's especially notable is that the movie makes you care about the suffering you see, and it pulls your heart into the philosophical dilemmas that the characters face about the nature of humanity and evil. I won't say it's all Biblical, but it touches on some fundamental principles that are becoming rarer in this modern world.
The action and special effects are about what you would expect in a movie with this kind of production value. The funnest part of the action is seeing a true-hearted superhero with virtuous convictions taking on entire WWI German battalions single-handedly. It's what I originally liked about Captain America's first film, but Wonder Woman is a little more hot-headed and fiery. The Cap is a little more mellow. (If Captain America is a mountain, Wonder Woman is a volcano, as far as the burning desire to fight for what's right.)
(Interpretation) Wonder Woman's Worldviews, Deeper Layers of Meaning, Edifying Themes
In terms of worldviews, the film is like a multi-layered tiramisu cake. It borrows slices of worldviews and cultural truisms and compacts them all into a smooth-flowing story. Some of it was effective, some of it was forced and felt like preachy humanism and common Hollywood talking points (i.e. little digs at the white man for his past sins and at Hollywood for its white-washing of casting), but plenty of it was moving and powerful.
Perhaps the most effective theme was the film's emphasis on self-sacrifice for others–even flawed, sinful humans. In fact, the film flirts at the Gospel's perspective and, at times, reminds me of Tim Keller's summation of the Gospel: "We are more sinful and flawed in ourselves than we ever dared believe, yet at the very same time we are more loved and accepted in Jesus Christ than we ever dared hope."
Of course, "Wonder Woman" does not mention Jesus Christ in any overt way. You might argue that Chris Pine's character Steve, or even Wonder Woman herself, does some things that make one or both of them Christ figures, but it wouldn't be intentionally depicting that. But the movie gets close enough with its primary message–"that we all have darkness and potential for evil in us, yet despite all of that humanity is worth loving and saving, even when it is terribly wicked"–that it would be very easy to use this film as an illustration of the Gospel.
You can't say that about every movie, especially big time blockbusters, so it's worth mentioning.
Conclusion: 'Wonder Women' Has Some Good Things to Say to Culture and It Hints at the Gospel
Although the film isn't perfect, and its use of pagan Greek mythology will surely be distracting or unappealing to some Christian viewers perhaps, compared to many superhero films "Wonder Woman" has many good things to say about self-sacrifice, unconditional love, and choosing to see value in every person, even those who are deeply flawed and corrupt to the point of evil. In fact, the movie even nudges itself close to the heart of the Gospel perhaps more than any other superhero film (with the exception perhaps of the whole Superman story in all its cinematic forms).
***
Want to read more reviews like this one? Sign up for our email alerts and get notified when we post a new review.
Content advisory for this PG-13 film…
Sexual Content/Nudity/Themes of Sexuality: A male character getting out of a hot spring has no clothes on but the camera shows no nudity (thanks to convenient placed objects and camera angles). A man and woman kiss.
Violence/Gore/Scary/Disturbing Content: War carnage is graphic. A man's leg is seen missing, and we see the exposed bone and ripped flesh where his leg below his knee was blown off. The gassing of victims using poison gas is graphic.
Language: God's name is used in vain a few times (including a "g-d d–n").
Alcohol/Drug/Smoking Content: Characters drink alcoholic drinks in a pub.
Note: The parental guidance content advisory is written from a Christian worldview. I am a person of faith with orthodox Christian beliefs like those expressed in "The Everlasting Man" by G. K. Chesterton, "Mere Christianity" by C. S. Lewis, and "The Pursuit of God" by A. W. Tozer. That being said, I do not believe that the depiction of evil, even graphic depictions of evil or negative themes in films, is in itself always immoral. I believe it depends on the context and the worldview behind the film's depiction of evil. All that being said, I try to report the content that gives the film its rating so that you can make an informed decision about viewing the film. Some people need to know detailed information about the content, some do not, in order to make a decision. I try to provide enough detail to give you a sense of the nature of the content. If you need more detail to make a better decision, I recommend visiting PluggedIn.com, as they provide extremely detailed reports of a movie's content.