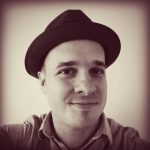 "The Resurrection of Gavin Stone" brings another quality entry to the growing number of family-friendly, faith-focused films that have been falling like manna from heaven upon hungry Christian moviegoers in recent years. If you're a Christian and you've always been a diehard fan of cinema, then this is the golden age for you. Hollywood has, in many ways, stopped taking cheat shots at Christians and started working with them instead.
Now we're getting authentic movies that 1) Christians can relate to and 2) they can actually enjoy because the films have top-notch big studio production values.
But enough contemplation about the emergence of faith-awareness in Hollywood. Let's talk Gavin Stone.
This film works primarily for two reasons: 1) the talent and chemistry of its cast; and 2) the way it gently pokes fun at both Christian culture and secular culture in a humble "don't judge a book by its cover" spirit. The film asks both Christians and non-Christians to step back and laugh at themselves a little bit and take time to listen to one another. It also shows the moving transformation of someone who is completely self-centered and narcissistic into someone who is others-centered, self-forgetting, and Christ-worshiping.
Brett Dalton as Gavin Stone is a good move because of Dalton's carefully crafted mix of cocky charisma and believable vulnerability and insecurity. You can see the fear and doubt in his eyes even while he struts. Dalton gives us some plausible emotional, psychological depth, in other words, and that is definitely a must-have for the film to work. It lays a foundation for the comedy, especially as the church begins working on its stage show and Stone's vanity begins to collide with the humble Savior he is portraying.
Also, the chemistry between Brett Dalton and Anjelah Johnson-Reyes, who plays the female lead Kelly Richardson, is fantastic as well and really strengthens the film. I have already been a big fan of Johnson-Reyes (I loved her scenes in "Mom's Night Out"–one of the best comedic moments of that film), and it's wonderful to see her in a more prominent role. Neil Flynn as Waylan Stone, Gavin's tough-as-nails skeptic father, was another home run for the film. I loved his grim, straight-faced persona. Example: when Gavin comes home for the first time in many years, Gavin greets his father by politely saying the house looks great. Waylan immediately replies, "No, it doesn't," with a wonderful deadpan iciness. That opening scene sets up a great father-son story in the midst of the film's other primary plot points. And the rest of the cast does a nice job in pulling the film together around the leads.
Besides the good cast, the film speaks with a self-aware, effective voice–even self-effacing at times–in a way that's disarming. It understands that everyone has strengths and flaws, whether they're super dedicated Christians, struggling Christians, non-Christians, or outright skeptics, and the film not only sees the humanity in all of these kinds of people, it shows us all how to step back and remember to laugh at ourselves once in awhile. Especially when the little Gavin Stone inside of us (aka our egos) starts demanding the spotlight and slipping into a self-centered orbit. This film provides the perfect reminder: it's not about us, and we're not the center of the world.
"The Resurrection of Gavin Stone" is rated PG for some mature elements such as the depiction of a crucifixion in a theatrical stage setting. It's a great film for the whole family, though if you have young children who haven't quite graduated out of G-rated films, you might want to get a babysitter.
Note: The author of this review invites you to learn more about a new book called "Shadowlands and Songs of Light: An Epic Journey into Joy and Healing," that compares the writings of C. S. Lewis with the music of U2 in a life-changing journey through grief, joy, and longing for God. Available on Amazon and wherever books are sold.