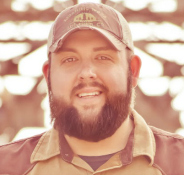 On Friday September 8th, in my beloved home of Nashville Tennessee, resident comic strip artist Guy Gilchrist will become the celebrated fifth honoree of the Wizard World Hall of Legends, which, according to Wizard World press is a new initiative to celebrate comic strip artists, writers and insiders who have built the industry and continue its traditions.
Guy Gilchrist is a name among names in the comic strip industry. He has drawn the iconic Nancy comic strip since 1985, and at the tender age of 24 he was hand picked to create Jim Henson's Muppets comic strip, which most people know about because it was printed world-wide in 660+ newspapers daily from 1981 to 1986. Through his stellar career he has contributed his talents to such beloved properties as Teenage Mutant Ninja Turtles (speaking my language), Looney Tunes, Tom & Jerry, Tiny Toons, Jim Henson's Fraggle Rock, the Pink Panther and Minnie Mouse, and was instrumental in the creation of the Muppet Babies.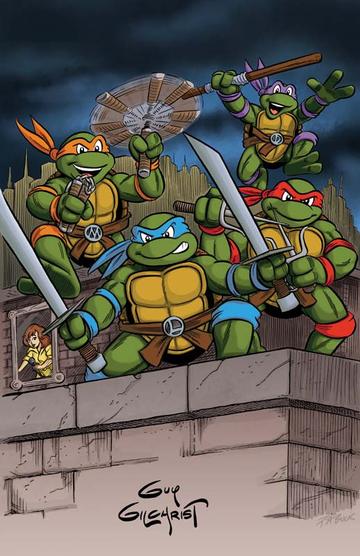 Mr. Gilchrist even has iconic Muppets artwork enshrined in the Smithsonian Institute in Washington D.C. as a symbol of its status as a national treasure in 1984 after he was the guest of honor at the White House. This year will mark 23 years of his drawing of Nancy, her Aunt Fritzi and of course Sluggo! Syndicated internationally in 80 countries and some 400 newspapers, Nancy has a viewership of 57 million readers around the world.
But he is not simply known as a beloved artist of some of the world's most popular characters. Mr. Gilchrist has a servant's heart and is a very strong supporter of charities and children. Gilchrist has been honored for his contributions by Vanderbilt Hospital. St. Jude's Children research Hospital, Hartford Children's Medical center, Shriner's Hospitals and The Angelus. Also a supporter and voice for the military and its veterans' causes, Mr. Gilchrist has been honored by the armed forces and veterans organizations for his continued support and work.
Previous honorees of the Wizard World Hall of Legends include: Rob Liefield creator of Deadpool, Cable, X-Force and Youngblood franchises; Trina Robbins, the first woman to draw Wonder Woman; Jeff Smith, creator of comic book series Bone and Mike Grell, Green Arrow and Green Lantern artist.
Congratulations to Guy Gilchrist. This is a very deserving honor for a person who has created a lot of joy for many people. I had the chance to speak with him, and, besides his comic strip achievements, I was inspired by his humble heart, Christian faith and great sense of humor, as well as his amazing life story (which would make a good movie someday):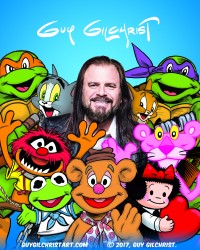 How has your day been going so far? And, to start, can you tell us about some of the charity work you're involved in? I understand you have an event tonight.
I am having an awesome day, man! Let me tell you what we are doing today. We have the T.J. Martell Foundation tonight. They do real good things for people with cancer. My road guy was in a Goodwill and he found a brand new big marching band bass drum head. And I have had it in the back room and I promised something real special for the T.J. Martell Foundation and was trying to figure out what it was going to be and I still didnt have it when I woke up at five o' clock this morning [laughs] but when I went to sleep at two this morning I remembered the bass drum and I said, "Oh cool," so I took it out and stuck it on one of the big boards out here with the markers and everything and the paints and I said, "I got to talk to Josh," and then I got to get this thing done to help raise a lot of money for kids and they need it.
By the way, my favorite book of the Bible is James. James is Jesus' brother, and he railed against the laws of man–you know the kings and queens and the priests do this and that and James says instead of praying for these folks why don't you get off your butt and go do something. Because, you know, James is a Jewish guy, and they where waiting on Jesus and so while they wait they are supposed to go out and do good stuff and not do bad stuff.
So, [in the spirit of James] I love–I absolutely love–the idea that Frank went into a Goodwill, somewhere between Ft. Campbell, KY and here in Nashville and found this giant thing. We don't know what to do with it so we stuck it in the back. Because if I can draw on it you can make money off it and he knows that, and that is why he shops at Goodwill and finds all kinds of weird stuff and we throw it in the back and off we go. Because I love to do it to help people. I take the gifts that God gave me, throw it on something and if people want it–and one of the gifts he gave me, I got to work for Jim Henson and Warner Bros., and so people love and want these characters, and it's really really nice to take water and turn it into wine. It's real cool!
How do you feel about being selected for the Wizard World Hall of Legends?
Well, you know, number one: it is always incredibly nice when people say real nice things about you when you are not dead yet [laughs]. And in regards to anything I do, I told you what my favorite book of the Bible is and I told you how blessed I am, and God put us on this earth for one reason and one reason only, you know, he gave us each our gifts. You have got yours and I have got mine and all we are supposed to do is this: anything we are given we should use it with joy, because we know we are not doing it for us. We are doing it for somebody else. Now the really cool thing, if you do it really well and you do it for a really long time, what happens is you get really good at it and pretty darn fast, and so you can spread a lot of love and kindness around and it doesn't cost you a dime, and that is what life is all about.
Any ideas of what you will discuss during your acceptance speech?
I was born in a town called Winsted, Connecticut in 1957 in January to a woman who could draw quite a bit, but she had made a choice to marry a guy who looked just like me (laughs) and he probably was just as charming. She married him and he was in jail when I was born and she raised me and my little brother Brad pretty much by herself, and she used to take jobs wherever she could: grocery store, diner, front desk at a hotel and we didn't have any money and, of course, child care in those days were up to you without many options. And she would take me to wherever she was and of course the newspaper would come there everyday and she would sit me in the corner and give me enough crayons and pencils and paper to keep me occupied for her whole shift so I wouldn't get her fired. She would open up the paper and would show me the funnies and say here draw this. We were so poor we didn't have TV, so I was a kid out on the street watching cartoons in the appliance store window, and my favorite was Woody Woodpecker. I liked it a lot because he was real funny, but the other thing was Walter Lance, the creator, would come on before the cartoons like Space Mouse, Woody Woodpecker and Chilly Willy, and he would come on and he would show you how he drew them–show you the cartoons, and I would copy that. I was 10 years old. I took a whole bunch of my artwork and I mailed it to Walter Lance and he wrote back he said, "Dear Guy, I think you have a lot of talent for a ten-year-old boy and I truly believe with the amount of work that I see here that if you keep on trying real hard and you don't quit someday you will be a successful cartoonist. Sincerely, Walter Lance."
Well, of course, you can imagine what that meant to a 10-year-old boy. And so about 22 [years later], or about a year before, I auditioned for Jim Henson. I had a comic book "The Weekly Reader," and It was just a funny animal comic and It was national, so I wrote him back a letter. It said, "Mr. Lance, you are not going to remember this…blah blah blah," and he wrote me back again. And he said, "Although I don't remember your artwork, as you can only imagine the hundreds of thousand of drawings I have gotten over the years, and every single child that wrote to me I always sent them something back. And when I ran out of photographs to autograph I would just take an index card and draw a quick little picture of Woody Woodpecker with their name on it and send it to them. Because I did not want any child to get sad and I did not want to encourage anyone I didn't think could make it. So I can count on my fingers how many times I wrote that letter, the one I sent to you. So I am going to tell you something: kid you are one of the fortunate few that didn't get the autographed picture of me and the boys"–thats what he called his cartoon characters or that quick picture of woody woodpecker–so he said, "Here you go kid, glad you made good. Sincerely, Walter Lance." And he drew my picture of Woody. Now I have that framed on my wall with my letter from Jim Henson saying, "Hey, good job" at the White House, and my letter from Dr. Suess telling me I was going to make it!