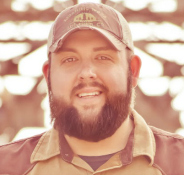 Jim Ross, known as "Good Ole J.R." or the voice of the WWE is coming to Nashville to share stories of his life and career involved with wrestling entertainment. You really cannot call yourself a WWE fan if you do not know who he is: an executive for WWE, the voice of professional wrestling, and, since 2007, a WWE Hall Of Fame member.
On
Wednesday November 9,
 see him live and in-person at Zanies. You can grab all the info and get tickets at 
www.nashville.zanies.com
Jim, although no longer an announcer with the WWE Network or its affiliates, still keeps very busy and all of us entertained with his weekly podcast Ross Report. He broadcasts on television for New Japan Pro Wrestling on Mark Cuban's AXS Network. He also has delved into calling play-by-play boxing on CBS alongside Al Bernstein in Las Vegas–not to mention he is a New York Times Best Selling Author, BBQ Sauce Extraordinaire and the National Chairman of Headlock on Hunger, an organization that he feels very passionate about.
I had the privilege of catching up with Jim right before he got ready to board a plane for Las Vegas to conduct his weekly play-by-play boxing on CBS. We discussed his one-man show and how he genuinely loves his fans and sharing his road stories, and how he is truly appreciative of all the people who made it possible:
Why decide to do a one-man show?
I'm a storyteller. I enjoy my fans and it is a privilege to meet and talk with a lot of them doing performances like this. I enjoy when somebody says, "you where the voice of my childhood." I look at that as a very humbling remark, and this just gives me the chance to give back and gives me the opportunity to interact on a very intimate and personal basis with these folks. Folks [who] are going to take their time out to come see me. I am very honored and grateful.
Will you be wearing your signature cowboy hat while you perform?
Oh yeah absolutely, yeah I will be wearing it. If I don't have my hat on after all these years it seems as if I didn't leave my house fully dressed. The hat will be tagging along.
What made you decide to come do a ringside show in Nashville?
It's a variety of things. I wanted to play the market for quite some time. I have always enjoyed coming to Nashville. I am an Oklahoma boy so there is a lot of country music in my roots and in my family so Nashville has always been a very important city for us country folks and I have been there so many time for WWE back in the day and always enjoyed it. I got a lot of friends that lived there, and Zanies is just a really great place to perform. I have had colleagues and other buddies who have played Zanies and spoke highly of it, so the date came available and I was available and we are going to pull the trigger and see how it rolls. I am really looking forward to it.
Would you please discuss your involvement with Headlock On Hunger?
I am the national chairman for Headlock On Hunger. It's a total charity–100% charity. So if I do travelling for Headlock On Hunger I do it out of my own pocket. It's that kind of charity. Working with Eblen Charities out of Asheville is something that they thought of and they approached me about it and they told me that 20 percent of school age children when they are not in school don't eat regularly, and I found that to be appalling, and it is something that can be solved. There is nothing worse than a hungry child. Bottomline is that we raise a lot of food and money, mainly food so these hungry kids can eat. It is as simple as that. When kids are in school, school has breakfast and lunch programs, kids eat. When they are not in school and mom is a single mom for example and she has a couple of jobs trying to make ends meet, those kids don't eat regularly. And that is something that we all should be burdened with to do something about. So that is why I am involved with Headlock for Hunger.
Who of the new WWE Superstars do you like?
Well, they got two good champions right now in Kevin Owens and AJ Style–two guys that have had really long careers to even get to the WWE, and now they have had that opportunity in their mid-thirties, and they both have made the most of their time. As I say on my podcast every week: "Maximize their time." They are doing that, and I think both of those guys are really good.