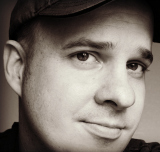 Last Days in the Desert
, starring
Ewan McGregor
, Tye Sheridan, Ciarán Hinds and Ayelet Zurer, will premiere
Thursday, May 12, 2016
in multiple cities across the U.S. in advance of its theatrical release on
Friday, May 13
. The premiere events will feature a message from The Liturgists Podcast hosts Science Mike and Michael Gungor, music from Gungor and an interview with Ewan McGregor & writer/director Rodrigo Garcia recorded in New York City.
For the release of Last Days in the Desert, Broad Green Pictures partnered with cinema-on-demand platform Tugg and TheatriCast, a new distribution and marketing company from film marketing agency Different Drummer, to host a series of one-night-only special events for the influential arthouse community and progressive groups in 18 local markets including:
Austin, TX
Chicago, IL
Colorado Springs, CO
Columbia, SC
Dallas, TX
Denver, CO
Minneapolis, MN
Nashville, TN
New York City
Pasadena, CA
Phoenix, AZ
Portland, OR
Rockford, IL
Santa Monica, CA
San Diego, CA
Seattle, WA
Ventura, CA
Waco, TX

Last Days in the Desert follows Jesus (Ewan McGregor) in an imagined chapter from his forty days of fasting and praying in the desert. On his way out of the wilderness, he struggles with the Devil, also played by McGregor, over the fate of an ordinary family in crisis, setting for himself a dramatic test with distinctly human conflicts.
Director/Writer:
Rodrigo Garcia
 (Nine Lives)
Cinematographer:
Emmanuel Lubezki
 (
The Revenant
,
Gravity
)
Producers: Julie Lynn, Bonnie Curtis, Wicks Walker
Starring: Ewan McGregor, Tye Sheridan, Ciarán Hinds, Ayelet Zurer
#lastdaysinthedesert