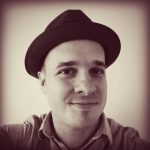 Before I offer my review of what I think is one of the best albums of 2014, I need to confess something.
Although I write for and edit a Christian entertainment website, these days I don't listen to much CCM (Contemporary Christian Music) outside of work. I was a diehard CCM fan many years ago–even working as a volunteer on Forefront Record's grassroots promotional "ground team"–but I'm a little burned out at the moment. (Though just give me a little time, and I'll be back.)
Case in point: my playlist these days has only two albums: Beck's new Morning Phase, which is a musical masterpiece, and Beethoven's Ninth Symphony. If that sounds weird, in reality it's actually a compatible combo.
(An aside on that: Beck's dizzying, mellow kaleidoscope of texture–like a digitized Monet Impressionist painting–provides a balance to Beethoven's ferocity. Beethoven's chugging string parts sound like a train roaring down a track. And trains didn't even exist then. There was no precedent to the manic aggression he wrote into his symphonies. He somehow made it up out of thin air. That's what creative people do.)
As much as I admire Beck and Beethoven, the playlist has been missing something. I've been craving something in the general territory of Foster the People/The Killers/Vampire Weekend, but with a fresh angle and with lyrics born from a deep, authentic Christian faith.
And that's when I found Colony House. And I rejoiced.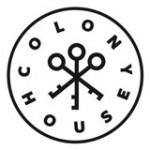 I am loving "When I Was Younger." The alternative rock band is comprised of three Christian "old souls in young bodies" as one reviewer called them–Caleb Chapman, Will Chapman, Scott Mills–though I'm not labeling them a "Christian band" because I'm not entirely sure if they're going into the CCM or the secular market (or both).
Either way, I will be following them closely and cheering them on because–thank God–they're a great example of Christian musicians creating a unique, memorable sound. They're not eagerly squishing themselves into the latest Nashville CCM mold.
The opening tracks remind me of Vampire Weekend's amazing debut album with a hint of some really great '80s indie bands like Pixies, New Order, The Psychedelic Furs, and The Cure.
On the opening track, "Silhouettes," the slap-echo vocals float along with a hard-to-describe nostalgia, and the perfectly tight vamps of the rhythm section during the verses feel seamless. I especially like the tone and reverb on the guitar in the breaks–slightly The Cure-esque–and the song is just buoyant and contagious from beginning to end.
The falsetto on "Second Guessing Games" and the nimble interval leaps in the melody in "Caught Me By Surprise" glide into your brain effortlessly and blend well with yet more retro tones in the guitar (The Police palm-muting!) and warm keyboard parts, worked carefully with other riffs and rhythms that keep the band planted firmly in modern rock.
By this point the album is getting very addicting, and the musicianship is flawless.
"Roll With the Punches" continues the vibe of the early tracks–punchy rhythm parts with a distinct, atmospheric production–and great melodic hooks.
And then they turn it up to 11 as the guitars stomp the distortion and bring on the rock: "Keep On Keeping On" is at 9.5 on the Marshall stack, and then "2:20" cranks it up to 11–with the quiet, bittersweet "Waiting For My Time To Come" slipped in between.
After a vocal intro, "Learning How to Love" comes in with a lush, hypnotizing pad of chord layers–a very specific kind of tone that I love–which eventually sends the song into a pulsating chorus. And just when you think it's going to hit the BOOM button, it catches you off-guard with a sudden change to sparseness just long enough for you to catch your breath before it picks up again. Rookie bands don't do stuff like this. These guys really are advanced beyond their years.
As the acoustic strum of "Won't Give Up" brings the album into its quietest, lowest elevation, you feel a deep brokenness in the lyrics. There is a depth of pain and life lived in the lyrics in general that–and I know this is beginning to sound repetitive–you just don't hear in young bands. While other bands their age are singing about popcorn topics with a self-indulgent, two-dimensional stream of conscious, these guys hit you with a lyrical depth that reminds me of war-weary, seasoned songwriters and lyricists–perhaps even close to the level of veteran writing masters like Grant-Lee Phillips or Tim Finn (and if you don't know either of those two artists, and if you'd like to improve your songwriting craft, go listen to them immediately).
There's hard-won hope in these songs. It's the kind of hope and faith that doesn't feel light-weight. Frankly, there's a spirit in the latter half of the album that feels less like the happy shiny gloss of American Christianity and more like the dark shadows of Gethsemane where Jesus was hunched over sweating blood.
And because of their weightiness at the close of the album, I think my favorite tracks are "Glorious" and "Lose Control." Collectively, the two tracks bring me to tears. "Glorious" leans into the chords and melodies and broken pleas in the lyrics like a kid leaning into a gale force wind; and then suddenly it all meets up with the mandolin-like high note picking of the guitar–wow, those are some serious goose-bumps. "Lose Control" brings that vibe to a louder, more intense, climactic level, with some profound observations about death and what it means to have an eternal, hopeful perspective in this vanishing, finite life.
Bottom-line?
"When I Was Younger" is something very special. I plan to wear out my car speakers with it, and I encourage you to do the same.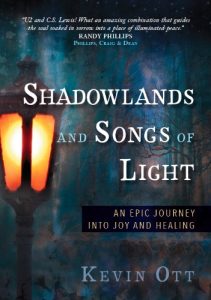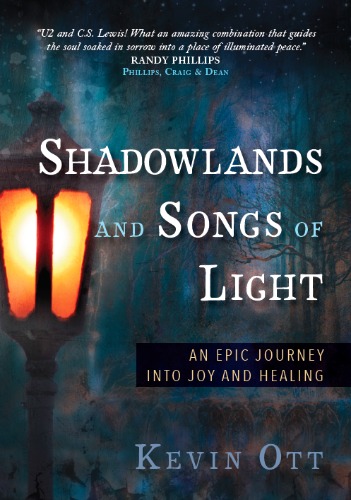 Dear C. S. Lewis fans and music lovers:
The writer of this article is excited to announce Shadowlands and Songs of Light: An Epic Journey into Joy and Healing, which arrives in bookstores and online stores in the fall from BroadStreet Publishing.
The book explores 18 beloved C. S. Lewis classics, from Narnia to Mere Christianity, and 13 studio albums by the legendary band U2–all to answer one question: how do we experience a deeper joy in our relationship with Christ during times of intense sorrow and trial?
Shadowlands is available to pre-order at Amazon or ChristianBooks.com. If you pre-order a copy, the author will personally email you with a thank-you note and a copy of his upcoming e-book devotional "Devotions with Tolkien," which uses J. R. R. Tolkien's epic "The Lord of the Rings" and Scripture to craft edifying daily devotionals. (The devotional will be emailed to you just before the book's release date in the fall.)
This is all on the honor system: simply pre-order Shadowlands, and then send an email to shadowlands2016 (at) gmail (dot) com letting the author (Kevin Ott) know you've ordered it, and he will contact you.
Randy Phillips of the legendary singing group Phillips, Craig & Dean has this to say about the book:
"U2 and C. S. Lewis! What an amazing combination that guides the soul soaked in sorrow into a place of illuminated peace. Kevin Ott brilliantly takes a deep emotional dive that surfaces in the presence of Jesus. I am so pleased to recommend this book to everyone who has known depression, suffering, and sadness. Kevin artfully combines his skill as a worship leader and inspirational speaker to help us understand the liminal space between brokenness and healing."