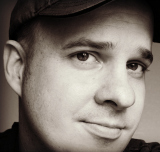 Monday, April 11, 2016 — The highly-anticipated Civil War film, Union Bound, will hit theaters nationwide on April 22, 2016. The inspiring film from Uptone Pictures, Moving Box Entertainment and Weathervane Productions and distributed by Hannover House/Medallion Releasing/Universal, is based on the actual diaries of Joseph Hoover, an unlikely survivor of the Underground Railroad.
Union Bound stars Sean Stone (son of famed director Oliver Stone) as real life soldier Joseph Hoover, who receives the help of freed slaves on his journey back to the Union. Directed by Harvey Lowry, Union Bound stars Sean Stone (JFK, Nixon, The Doors), Tank Jones (The Deadliest Gun, Breaking Bad), Randy Wayne (To Save a Life; The Dukes of Hazzard: The Beginning), Trish Cook (Dude, Where's My Dog?), Issac C. Singleton (Pirates of the Caribbean: The Curse of the Black Pearl) and Christian Fortune (New Years Eve). Drew Seeley (High School Musical) also makes a cameo and Wynonna Judd's husband Cactus Moser (Wynonna & the Big Noise; Highway 101) recorded music for the film and makes an appearance as a wounded soldier.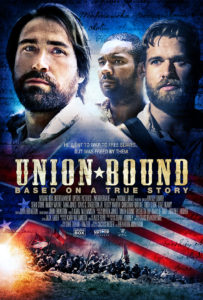 "This is an amazing true story, more than 150 years in the making," said producer Michael Davis. "At a time when there is so much racial division, Union Bound tells the story of three men of different races, different backgrounds and different perspectives, united by a common purpose and fighting together for freedom."
The film has also spawned Union Bound: The Tour, which will feature a screening of the film, a traveling exhibit of Civil War artifacts and memorabilia from the film, and live performances by legendary country artist Collin Raye (who is celebrating 25 years in Country music), Highway 101 vocalist Nikki Nelson, and the award-winning Street Drum Corps. Union Bound co-star Tank Jones will serve as host for the tour.
The tour will kick off on Wednesday, May 11th at the Franklin Theatre in Franklin, Tennessee, with special guests Wynonna and Cactus Moser, performing for one night only. The show will then travel to 14 additional cities on the East Coast through May 31st. For a complete schedule, visit http://unionboundthemovie.com/Tour.html.
A companion book (WND Books, ISBN: 9781944229252, Paperback, $16.95, 5.5 x 8.25, 272 pages) will be in stores on May 2, 2016.
Visit the official website: