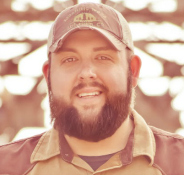 Note: Be sure to check out my photo gallery at the end of this article that features pics from the journey I describe below.
Born in Franklin, Tennessee, just shy of Nashville, I have been blessed to be surrounded by music all my life. I have loved music ever since I can remember. Being close to Music City USA, aka Nashville, I have been exposed to all the great things–country, bluegrass and americana–that American music has to offer. In the past decade or so I would say more artists of different genres are starting to claim Nashville as there home hub. Me personally, my mind and body are country with my heart and soul belonging to Rock and Roll.
Recently, I had the privilege to dive into Memphis, TN. In fact, I went to the place where Rock and Roll was born at Sun Records, and I also visited Stax records, Memphis Rock and Soul Museum, Memphis Music Hall of Fame, Graceland at Christmas time (of course) and the National Ornamental Metal Museum (dedicated to metal works and art that focuses on metal works).
Sun Records, the Beginning of Rock and Roll, and Other Amazing Music Locations
At Sun Records–and make sure Tiffany Harmon is there to give you the tour–I got to learn about the beginnings of Rock music, how guitar distortion was invented, and I learned that Ike Turner's song "Rocket 88" has been given credit as the first rock and roll song. I also learned about the beginnings of such musicians as BB King, Elvis Presley, Johnny Cash, Roy Orbison, Jerry Lee Lewis–just to name a few. I even got to take my picture with the actual mic Elvis recorded on and stand where he stood when he recorded his first album. I also got my picture with the actual drum set that U2 used at Sun Records during the Rattle and Hum sessions. My pastor at church says that "U2 is the greatest representation that God has on earth currently for today's youth."
At Stax Records, and Memphis Rock and Soul Museum, I learned about the greats that started it all and are still influencing musicians to this day. I saw the organ "Green Onions" was recorded on by Booker T and the MG's. I got to see memorabilia from Otis Redding, Ike and Tina Turner, Reverend Al Green, Isaac Hayes, and even a salvaged church that was resurrected inside of the building to give you an idea of how the influences of such Memphis music began.
Graceland (and a Mother and Daughter's Moving Story About Why They Traveled from Sweden to See Elvis's Gravesite)
Elvis's home Graceland was truly remarkable to see with Christmas decorations. They even had a display focusing on Elvis's generosity that I really enjoyed.
Lisa Marie commented that no matter who it was or what the cause Elvis would always help any way he could. I saw thousands of checks displayed that he wrote to various organizations and charities–and no telling how much cash he gave out to people in need.
I have been to Graceland twice and both times in the tour, when we get to the graveside, I see people crying. This time I caught the lady and her mother and spoke with them. The daughter's name was Veronica Nilsson, her mother Marie accompanied her, and they came all the way from Sweden.
I asked her why she was crying and so emotional and this is what she said: "Ever since I was a child, I grew up with Elvis with my mom and dad. It means a lot to me. I studied a lot of Elvis back home, me and my father. He is still alive, my father is not here, my brother is not here. I got emotional because I miss even them too."
I asked her if that day was the first time she had seen Graceland. "Yes today yes, since I was 15, I have wanted to see this to come here to Graceland. It has been my biggest wish and dream of my life. And I thought that because I had been ill that I would never be able to come here. Another part is this: when I was a small child my father always translated Elvis to me and that was some kind of meditation for him too, telling to me all is going to be ok."
Then her mother Marie spoke up: "He (Elvis) has the nicest voice in the whole world, and I love him so."
National Ornamental Metal Museum
And last, but most certainly not least, was the National Ornamental Metal Museum (dedicated to metal works, and art dedicated to the subject of metal works). Nestled up to the Mississippi River bordering the end of Tennessee and the beginning of Arkansas, this place is quite a sight to take in. I got to see a blacksmith at work and a museum and garden full of beautiful metal works of art. The museum itself is a very historic place, according to the museum website: http://www.metalmuseum.org/
The Metal Museum is located on the western half of a former United States Marine Hospital. The history of the hospital dates back to July 16, 1798, when President John Adams established the Marine Hospital Service. Designed to care for sick and disabled seamen, it was the precursor to the U.S. Public Health Service. The first Marine Hospital built to serve this region was located in Napoleon, AR, but washed away in the 1870s when the Mississippi River changed course. The current site was selected in 1881. At that time this area, known as Fort Pickering, was a separate town, eighteen years older, and at that time larger, than Memphis.
The hospital opened in 1884 and consisted of six buildings: the surgeon's house, a stable, the executive building, two wards and the nurses' building. The facility was originally used to treat Civil War soldiers and to conduct scientific research in hopes of finding a cure for yellow fever.
I made the most of Memphis TN on this trip, I can't wait to go back. I have a feeling I left some stones unturned.