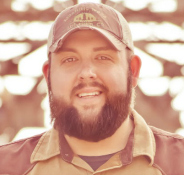 Music fans have a rare opportunity to step back in time and experience the youth of the Greatest Generation and its musical style. "IN THE MOOD: America's Favorite Big Band Music" is currently on tour across the country. It's landing in my neck of the woods in Nashville, TN on February 12. I will be going to the Schermerhorn Symphony Center in Nashville to see it, and I cannot wait. Before I share more about this amazing show, including an exclusive interview, here is the official website (in case you'd like to get some tickets too) for IN THE MOOD: http://inthemoodlive.com
Here is a wonderful description of the event from the site:
"IN THE MOOD is a celebration of the music of the 1930s and 40s, the Big Band era. It was the last time that all Americans were listening and dancing to the same kind of music. With our live sensational 13 piece String of Pearls
Big Band Orchestra and our fabulous IN THE MOOD Singers and Dancers, the great melodies and lyrics that are still with us today are presented in a musical revue that is jazzy, sentimental, rhythmic, nostalgic and patriotic – all happening at the same time. With music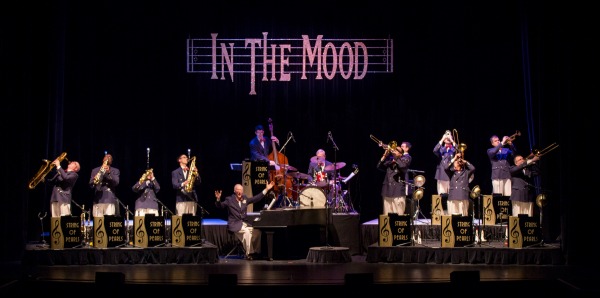 arrangements, costumes and choreography IN THE MOOD is as authentic as it gets."
I had the privilege of speaking with String of Pearls Orchestra Music Director and Pianist Bud Forrest about his contributions to preserving big band music for generations to come. I also ask him how much time and effort goes into authenticating the music as well as the production of the show and presentation of the cast, all to relive the time that truly made America great. (In addition, after my interview with Bud, this article also features a bonus mini-interview with a special guest who had a few insights to share about big band music.)
Before I get into my interview with Bud, here is a little introduction of who he is and what he's accomplished:

Bud Forrest (Music Director and Pianist) is a former Juilliard student who earned his Bachelor of Science degree from Ithaca College, Ithaca, NY and did graduate work in music at Catholic University in Washington, D.C.. He was accompanist to the world famous "Singing Sergeants," the official chorus of the United States Air Force. Throughout his thirty years in Washington, D.C. he had been pianist for events at many of Washington, D.C.'s political events including performances at the U.S. Senate, the U.S. House of Representatives and the Smithsonian Institution. In addition, Bud was a pianist for touring Broadway shows appearing in the Washington, D.C. area. In 1993, World USO selected IN THE MOOD to be an official entertainment for the 50th Commemoration of World War II. From 1994 to 2015, IN THE MOOD has traveled to over 48 states (Alaska and Vermont here we come!), Canada, Europe, New Zealand and three times to Australia for over 80 sold-out performances. In 1997, Bud and his String of Pearls Orchestra were featured at an Inaugural Ball for President and Mrs. Clinton. Now celebrating the 23rd year of touring, Bud and IN THE MOOD are looking forward to many more years of bringing the best decade of 20th century American popular music—the 1940s—and the Big Band era to fans worldwide.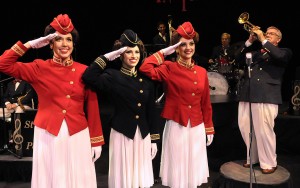 So IN THE MOOD has been around for 20 plus years; what is the formula for keeping it going?
The answer to that is how can we not keep it going? [laughs] This is our 23rd year, just finished our third tour of Australia and we are all over the place. This Thursday, Jan 19th, we start our tour of the US, and as you saw we are coming up to Nashville. The music is timeless and an inspiration and it is jazzy and brassy and it is patriotic and it is not just a concert, it is a music review. It has costumes and choreography and singers, dancers and musicians and it's presented very authentically, and I think it's a combination of the way it's presented and staged, and that is how we present it and how we make it all work.
Speaking of touring all over the world, do you get a popular response every where you go to perform big band music?
Yeah, how can you not enjoy "Boogie Woogie Bugle Boy" or "Tuxedo Junction" or "In The Mood" and on and on? There are so many great songs I think no matter what the age level it seems to have an appeal. Especially to those who have never heard of big band before it's a great sound and we try our best to recreate the sound and recreate the singers and vocal groups. It is really a variety show. I think there is something in this show for everybody and that is probably why it continues as well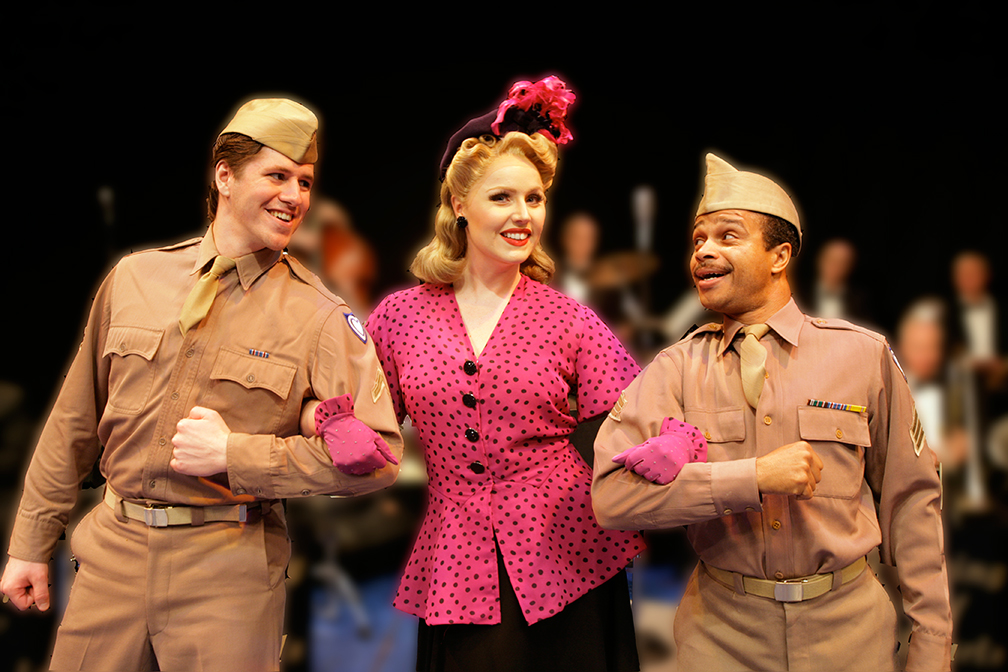 Do you feel like today's youth are showing an interest in the big band sound of yesteryear?
Well, you have to understand that back in the 1930s and 40s everybody was listening to big bands, whether it be the records or dance halls or jukeboxes or whatever but you know it wasn't quite the variety we have today. So I always tell people the show is for everyone from ages 8-98.
What originally got you interested in big band and who are some of your favorite artists?
I am a classically trained pianist and I studied at Julliard and I always enjoyed musical theater and so forth, and I love the energy and sound of the big bands and it's the combination of the instruments and the way it was presented and the rhythm of it all. So I decided rather than just to do a very simplistic concert I tried to combine my musical theater background and music background together, and so my hardest job is to know what songs to pick out, and on the other hand it is a pleasure doing this, and there isn't any one song that is more popular to me than the other because I've discovered that one song in particular to a person in the audience that that song is their favorite. It never stops, I just, at one time, had this little idea in my living room, and here we are today, so let's have some fun! I am very excited to perform in Nashville again we had a great audience last time!
***
I also spoke to Roy Daubney the key performer at my local church and classically trained pianist, age 75, who is an avid fan of the big band sound. He revealed to me that he was born in 1941, and I had a mini-interview with him about his perspective on the music genre.
How did you become a fan of big band music? I'm curious about your perspective on it because its biggest period of popularity happened before your time when you were very young.
I was probably about seven years old, something like that. My dad bought a Victrola and everything used to be the 78s. It was like a suitcase and at 33rpm, and he had a record, Glenn Miler, and I just played it over and over and over and over. A lot of kids my age, as I got older, got into rock and roll and stuff like that back in the 50s. But I always enjoyed the music of big bands. I like the swing. I like the beat and the sound. You can't duplicate the sound with four guitars and drums and things like that. It's peppy, upbeat, American, and it never brings anybody down, and it makes you feel good.
(See video below for preview of the "IN THE MOOD" show.)