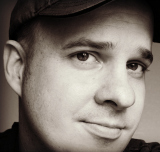 Alaché is one of my favorite new artists at the moment–one of those "so glad to have found this for my playlist" discoveries.
I could listen to her new song "Another Day," and watch the video for it, all day (if I had the time and luxury to do that).
Here's why: the song's creative contrast between a strong rhythm/beat/bass and a light, floating mist of synth/vocal color in the higher registers mirrors the video–especially the way the video features graceful dancers who display the strength and elegance combination that you find among professional dancers. It's perfect imagery. A graceful dancer's physical structure mirrors the very thing happening in the music: a dancer's toes/feet (i.e. the bottom foundation) are unbelievably strong, as strong as steel and Superman. But up above–their control of balance, arms, and head/posture–float and glide with precise perfection and a wonderful lightness and ease, especially if they professional training (i.e. ballet, etc.).
Watch the video below and you will see what I mean. The music is the dancer. The dancer is the music. This is one of the crucial components of good creativity: observing how very different (on the surface) systems/structures actually have many things in common (i.e. comparing song structure with the physicality of a dancer).
I also love the mash-up of other images in this video. (Especially the leopard or cheetah or whatever kind of cat that was. One of my favorite moments is when the camera suddenly zooms in on the big cat's face just as he is looking up at the camera.) It pulls you into a wonderful atmosphere emotionally and visually–an ecstatic sense of wonder and thanksgiving when you think, "I am just thankful to be alive today."
Here is her recent press release so you can learn more about her:
MADE, INC recording artist Alaché has just released her new 7-track EP, The Chronicles of The Mrs.

Alaché is reemerging after 5 years away from the Christian music scene (her last album was 2010's Until Now), during which time she married her husband Audu, and had two baby girls. Her new life as a wife and mother has undeniably helped shape who she has become and the message she conveys through her music.

""Oh, I thought I was grown the last time, but boy have I grown in five years,"" says Alaché. ""So much has happened, so much to talk about. I have definitely matured as a woman, as a person and citizen of this world. I entered a whole new school of life these past few years and it has been an interesting ride!""

The singer-songwriter has a brand new team, producers and collaborators. The Chronicles of The Mrs. was produced by Dave ""DaveyBoy"" Lindsey (Monica, Traci Braxton) and the UK's Eminik, who recently went viral with a remix of One Direction''s "No Control." Alaché also collaborated with Ron Kenoly, Jr., who she has followed for a long time –- something she calls "a dream come true."

Alaché, a name derived from her native Nigeria, draws inspiration from Gospel artist Michelle Williams (formerly of Destiny's Child) and Contemporary Christian artist Rachael Lampa. The songs on The Chronicles of The Mrs. are not your typical R&B / Praise & Worship, but rather a collection of engaging, edgy and upbeat songs that will move both your feet and your soul.