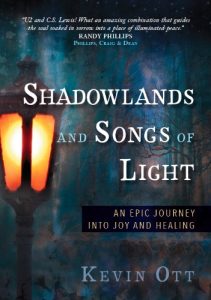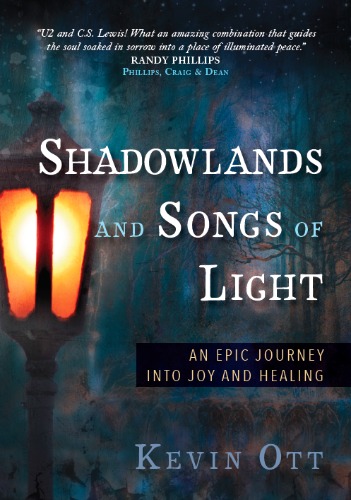 Quick note for fans of C. S. Lewis and/or U2 before the article begins:
When life's sorrows bring us into shadowlands, we need the joy of Christ to restore our strength. We tap into this joy by nurturing a deeper longing for God. Shadowlands and Songs of Light: An Epic Journey into Joy and Healing takes you on a quest for joy and a life-changing longing for God.
Written by a C. S. Lewis expert and a skilled composer, the book explores 18 beloved C. S. Lewis classics, from Narnia to Mere Christianity, and 13 spiritual principles behind the art of songwriting, as seen in 13 studio albums by U2–all to answer one question: how do we experience deeper joy in our relationship with Christ during times of sorrow and trial?
Shadowlands is available to pre-order at Amazon or ChristianBooks.com. If you pre-order a copy, the author will personally email you with a thank-you note and a copy of his upcoming e-book devotional "Devotions with Tolkien," which uses J. R. R. Tolkien's epic "The Lord of the Rings" and Scripture. (This is all on the honor system: simply pre-order Shadowlands, and then send an email to shadowlands2016 (at) gmail (dot) com letting the author (Kevin Ott) know you've ordered it, and he will contact you.)
Text LIGHT to 54900 to get a preview of Shadowlands and Songs of Light.
***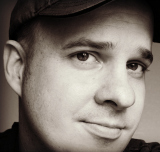 [Parent's Content Advisory at bottom of review.]
Some of us have Marvel movie
fatigue, but Marvel is making it hard for us to let go just yet.
With "Captain America: Civil War" they've created their best Avengers
movie to date–by far. This is partly due to the fantastic new heights of comedy that the film achieved in its screenwriting (mostly in the little moments) and with some of its new superheroes that have been added to the mix. But, amazingly enough, "Civil War" combines rolling-on-the-floor comedy with heavy tear-jerking drama that is emotionally plausible and well-executed. It was a very rare combination of extreme hilarity–as in, almost-laughing-until-I-had-tears–and moving drama. The old adage applies well to this film: "I laughed, I cried…"
The critics agree with me there (Rotten Tomato has it at 92% positive reviews currently). The audience I was with last night at the theater–80 percent of which was comprised of the 18-25 demographic–absolutely LOVED it. Please keep in mind: I have been to every opening night showing for every Marvel movie for a few years now–and in a college town, no less. These are all the showings to which the most devoted fans come. But I have never seen such an enthusiastic fan reaction to a Marvel movie on opening night as I did for "Civil War." They went crazy for this film. I heard some of them say, as we were walking out, that "Civil War" was truly the best in the Avengers saga
.
Okay, great. But did it have any spiritually edifying layers of meaning or themes of redemption? We'll get to that. But first, let's talk a little more about why this movie so supremely rocked in its entertainment value.
Entertainment Value and Film Craft
It's the comedy + drama + crazy action that makes this film such a standout. Of course, that is the Marvel way. That's how they approach every film. But they really kicked that whole formula up a notch and crafted it to perfection in "Civil War." It was just phenomenal. Some of it came in the smallest of moments: Captain America driving a VW Bug; the Winter Soldier quietly asking Falcon for more leg room while he sits in the back; and the hilarious conversation between Tony Stark and a certain kid from Queens. (Won't say anything more about that.)
But the film trod into weighty, dark terrain as well, and there was a pervading sense of loss and grief throughout the film as Captain America must continue to say goodbye to his past and watch all of his roots to the world he once knew be cut away forever. We see other heroes in the film wrestle with deep wounds of grief from the past, and there is a continual sense of unraveling.
All of the black sorrow and bright comedy bobs and weaves and interlocks with the grace of a ballet until it finally concludes with a well-written ending–the kind of ending that feels right for the story, doesn't feel too much like a fast-fading cop-out that serves more as a commercial for the next movie while neglecting the story in "Civil War," yet definitely leaves you wishing you could jump into the next installment.
That being said, it's also one of the most violent films in the Avengers series–a grimmer, perhaps bloodier kind of violence, but within the PG-13 limit. More on that in the Content Advisory at the bottom.
Redemption Storylines, Worldviews, Edifying Themes (And Things You Could Use for a Sermon or Bible Study Illustration)
In this category, "Civil War" is straight-forward. The film brings a variety of edifying themes and messages to the table that you could use for fun illustrations next time you want to use a film reference in a sermon or study:
Edifying Message: Giving in to the desire of revenge will eventually consume and destroy you, and it will never satisfy you. This is a no-spoiler review, so it's impossible to get into the details of how this film explores that theme, but it is prominent and loud about it. While you probably won't want to use any of the film's scenes for clips when it's out on DVD (the scenes in which this theme is prominently discussed in dialogue are too violent for church clips, most likely), there are allusions you can make, especially in the character arcs of Black Panther, Iron Man, and Zemo.
Redemption Storylines: Finding healing from the past, overcoming blinding pride, and being delivered from a slavish devotion to wickedness. You might say that "Captain America: Civil War" is more about Iron Man's redemption arc than it is about Captain America. Much of the emotional turmoil and inner change centers around Iron Man–dealing with the past and overcoming his pride–though the Capt. also has his stubborn pride and rather undiplomatic manner of zeal to contend with at times in this film. And we also see Captain America continue to work through the grief of being cut off from his life and timeline in the 1940s. Both characters have to face their pride and confess their mistakes, and this becomes their storyline of redemption. We see Black Panther's storyline dive into the question of "Should we take revenge into our own hands when someone wrongs us in some grievous way?"
The Winter Soldier as an Analogy to the 'Slave to Sin' Concept in Romans 6
The most fascinating storyline of redemption, however–at least to me–is the Winter Soldier. I can't say too much without spoilers, but with Winter Soldier's story
we see an intriguing analogy to the Biblical principles about being a "slave to sin"–i.e. when Paul writes in Romans about how Christ's work on the Cross broke the power of sin in our lives so that we are no longer slaves to it. We now have a choice to reject its beckoning call. The Winter Soldier's story works as an excellent analogy for that truth all throughout "Civil War."
 Do you not know that when you present yourselves to someone as slaves for obedience, you are slaves of the one whom you obey, either of sin [j]resulting in death, or of obedience [k]resulting in righteousness? 17 But thanks be to God that [l]though you were slaves of sin, you became obedient from the heart to that form of teaching to which you were committed, 18 and having been freed from sin, you became slaves of righteousness (Rom. 6:16-19, NASB).
Conclusion: Possibly the Best Marvel Film So Far, and Stock Full of Powerful Themes
It will be tough to surpass "Civil War" and its perfect brew of fantastic writing, superb comedy and side-splitting visual and verbal jokes, heart-racing action, and sorrowful drama. The ever-ambitious Marvel Studio will try to surpass it, of course, but this film might very well be its crown jewel. It is quite violent–so avoid bringing anyone under 13 as the rating recommends–but for Christian adults who love the Avengers, you will find plenty of messages, themes, and redemptive storylines to like in "Civil War."
Note: Need to de-stress? Try our relaxing new guitar instrumental album Four Quiet Guitars (Vol. 1) featuring mellow guitars in harmony and other instruments–erhu violin, organ, muted trumpet, and more.
Content advisory for this film…
Rated: PG-13
Sexual Content/Nudity/Themes of Sexuality: No sex scenes. No nudity. A man and woman make out briefly.
Violence/Gore/Scary Content: We see the scarred face of a man who was a burn victim. Several people are killed in gun battles, and we see a few head shots that are a little more in-your-face violent than past Marvel movies. A character suffers spinal injuries in a crash (though nothing graphic is seen). A dead body is seen in a bathtub, though we only see a hand grimly sticking out of the tub with blood all around it. (It's more of a psychological grimness than a visual one.) A man is bludgeoned in the head until he is dead, and we see little glimpses of the massive head injuries. A woman is choked to death. Tons of hand-to-hand combat and various injuries resulting. A man is killed in a terrorist explosion, and his son holds the man's dead body in his arms. A man is drowned in a sink by being tied up with his head in the water.
Language: Several b-words, a-words, s-words, "hell," and uses of God's name in vain (god-d-words).
Alcohol/Drug/Smoking Content: Very few scenes of drinking or smoking–perhaps some is seen in the peripheral of scenes, though nothing very memorable. No drugs (except the superhero serum kind).