Books, Movies & Television
In this category you can explore reviews of some of the latest movies, books and TV shows in both secular and Christian culture. We strive to discern, wherever possible, the underlying worldview that informs each product of entertainment. In addition to giving the reader an understanding of the content–and how family-appropriate it is–we search for redemptive qualities and themes in the art that reflect, whether intentionally or unintentionally, powerful Biblical truths. We also, wherever appropriate, offer insights from a Christian worldview that emphasize the transforming, life-saving power of the Gospel. We look to scholars such as author and pastor Timothy Keller (who wrote "The Reason for God") for inspiring examples of this engagement with culture.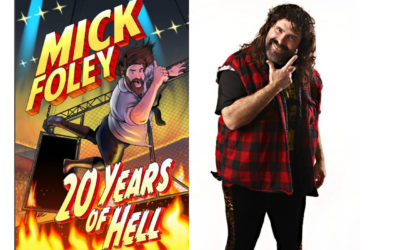 Mick Foley may very well be one of the most brilliant entertainers that came out of the world of professional wrestling. Three time WWE Champion, a member of the WWE Hall of Fame, New York Times Best Selling Author (to date he has penned five books) to loving and...
read more